Ferrari 275 (1964 - 1968)
Last updated 29 August 2013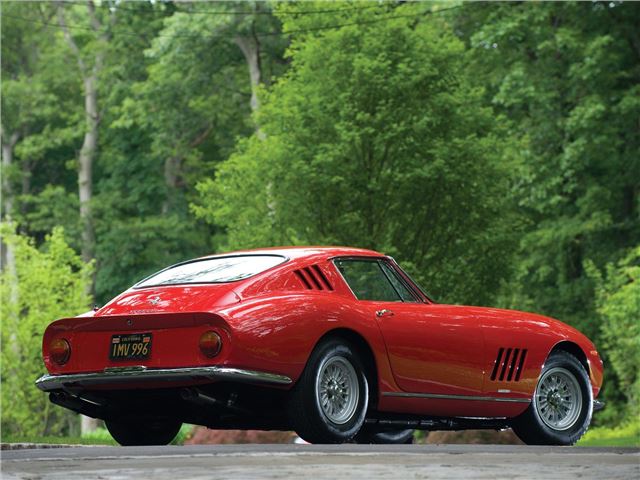 Berlinetta coupe one of the most beautiful cars ever made, both versions engaging and fun to drive
Spider version didn't look like an all-new car
Introduction
When it came to replace the 250 GT, it produced what many critics feel is one of the most beautiful cars of all time. The 275 GTB was a Ferrari road car with state-of-the-art racing car underpinnings featuring a chassis that had independent rear suspension and a five-speed transaxle. The chassis may have been new, but its tubular frame construction was a mainstay of Ferrari design. The V12 engine was a development of the existing unit, but with a larger cylinder bore and dry sump lubrication – and that helped it deliver a considerably more mid-range torque.
Three twin-choke Weber carburettors pushed the output to 280bhp, although a six-carburettor 320bhp version was an option. The transaxle gearbox arrangement had the effect of giving even weight distribution and allowing more interior space. The beautiful Pininfarina styling seemed to encompass the best elements of the previous GT and a GTO, such as the cut-off tail and bring them up to date. The cowled headlights formed part of what was called the 'short nose' body and from 1965, a 'long nose' style was also offered.
By 1966, a 275 GTB/4 was offered, which had a twin camshaft version of the 3.3-litre engine. The 275GTS was launched alongside the GTB, and although they were similar under the skin, it featured much less progressive styling – though both were styled by Pininfarina. Perhaps this was a nod to the conservatism of the open-topped customers, who appreciated the similarity in style with the older 250GT.
Next: Specifications