Ferrari 166, 195 and 212 (1947 - 1953)
Last updated 10 March 2013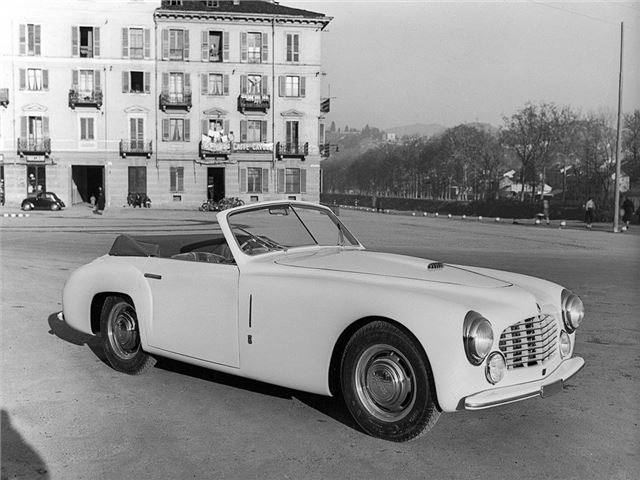 Model Timeline
01-01-1947 road-going Ferrari 166 launched
Powered by the 2.0-litre V12, which first appeared in 1.5-litre form in the 125S racing car. The 166 was available with coachbuilt bodies by Pinin Farina, Bertone, Ghia, Vignale and Allemano, and most were similar in overall style with the most common 166, as styled by Touring.
01-07-1949 Ferrari 166 won the 1949 Le Mans 24 Hours
01-01-1950 Ferrari 195 launched
A logical and useful update of the 166 that cemented Ferrari's position at the top table of road car production. The V12 had been bored out to 2.3-litres and, in was now capable of delivering up to 180bhp in triple carburettor form. The Inter model was the car you bought for the road, while the Sport was the one you raced. Also available in a number of coachbuilt versions, all with aluminium bodies. The most popular were by Ghia and Vignale, but Pinin Farina, Touring and Ghia-Aigle were also available.
01-01-1951 Ferrari 212 launched
The 195's V12 was bored out to 2562cc, and offered improved power and torque to improve all-round flexibility. The 212 was hugely important for Ferrari as it was a relatively strong seller in the USA, where the Export model was offered. Also available in 212 Inter form, which had a lengthened 98.5-inch wheelbase.
Still essentially based on the Type 166 and available with a myriad of coachbuilt bodies.
01-01-1952 Ferrari 195 production ceased
01-01-1953 Ferrari 166 and 212 production ceased
Back: Introduction
Next: Specifications