Ferrari 166, 195 and 212 (1947 - 1953)
Last updated 10 March 2013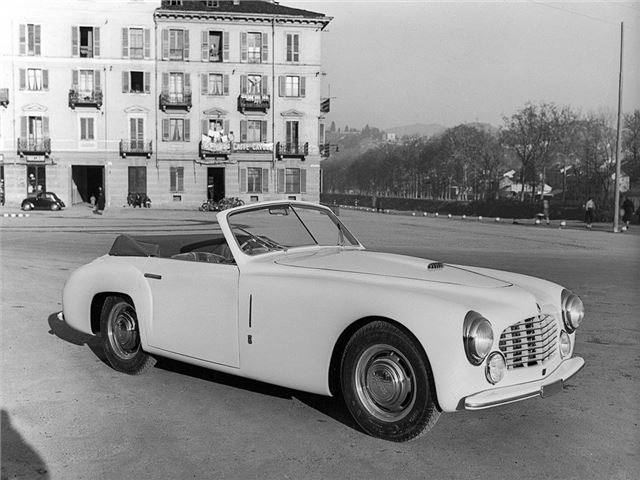 Early Ferraris have so much class, and are great to drive with their sweet revving small capacity V12s
01-01-1953 Ferrari 166 and 212 production ceased
Introduction
Although Enzo Ferrari set up his own car company in 1940, it wasn't until 1947 that he launched the racing 125S. Two were built before the company's attention turned to making it into a more suitable road car, the 166. Also launched in 1947, the 166 was sold with bodies by Touring, and powered by Gioacchino Colombo's jewel-like V12 engine newly expanded to 2.0-litres, from the original 1.5.
For a first factory effort, the 166, was rather impressive. The car's name came from the displacement of each cylinder - a practice that continues to this day. The 166 boasted a jewel-like V12 engine as designed by Gioacchino Colombo, and was available with a number of different coacbuilt bodies. The  most numberous were the Touring built coupes.
Between 1947 and 1953, the 166 was expanded - first to 2.3-litres, and then to 2.6 - and the same basic style and V12 engine was retained for the 195 and 212 models. An evolution of this car - the 340/342/375 lived on until 1955.
Next: Model Timeline