Delahaye 235 (1951 - 1954)
Last updated 23 August 2013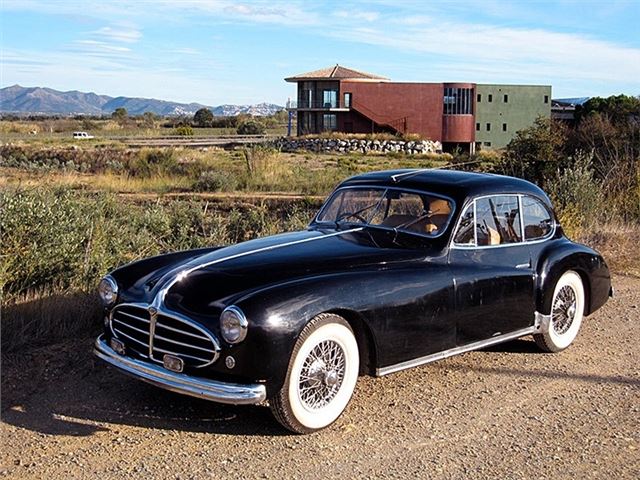 Gorgeous
Stratospheric prices
Introduction
Delahaye was reaching the end of the road – and when it released the Type 235 in 1951, it was clear that this was the company's drink in the last chance saloon. Delahaye looked as though it was had finally replaced the old 135, but under the new skin, the chassis was exactly the same. That meant it retained the original mechanically operated drum brakes which by the early 1950s were proving inadequate, especially on what turned out to be a high-performance car.
At least the styling was all-new with a standard and very handsome body that was built by coachbuilders Antem and also Letoumeur. A large, US-influenced grille, long bonnet and two-door coupé body were contemporary and striking. The engine had been upgraded as well and now produced 152bhp. This helped make the 235 a very fast car indeed. In a straight line, top speed was an impressive 120mph.
So it was no surprise when the Delahaye 235 had its moment of competition glory in 1953 when it set a record for crossing Africa from Cape Town to Algiers. However, no one was fooled by the old 135 underpinnings, or convinced enough to pay the high asking price, so less than 400 235s were made before Delahaye finally went out of business.