Citroen Xsara Picasso (2000 - 2010)
Last updated 18 October 2018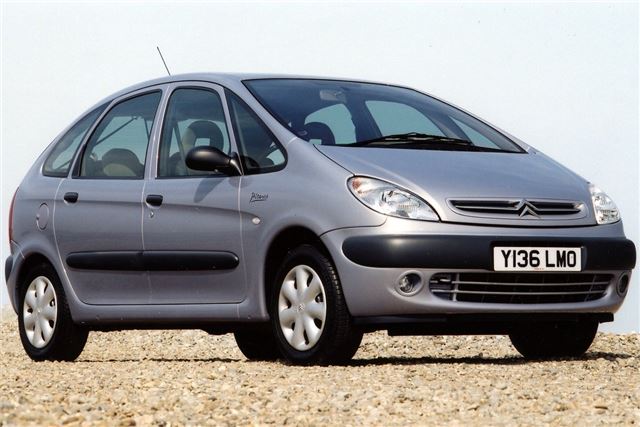 Cheap to buy, spacious cabin with three full size seats across the back, comfortable cruiser, aerodynamic shape means 1.6 HDi can do 55mpg.
Some quality problems. Not as good to drive as the Xsara on which it is based. DMFs can give trouble of 1.6 HDi, but were not fitted to 2.0 HDi.
Updated 18 October 2018
Haynes manual now available for Citroen Xsara Picasso petrol and diesel 2004 - 2010. Covers: Petrol: 1.6 litre (1587cc), 1.8 litre (1749cc) and 2.0 litre (1997cc). Turbo-Diesel: 1.6 litre (1560cc) and...
Introduction
A cheap to buy and spacious people carrier the Xsara Picasso was one of the most popular people carriers ever made. First introduced in 2000, the Xsara Picasso and its rivals like the Renault Megan Scenic dominated the market.
The Xsara Picasso makes a great modern classic for the family. It's very useful too with plenty of cabin room and three individual full size seats in the back. There's plenty of space for those in the back, even those over six-feet tall, while superbly forgiving suspension and a smooth ride make it ideal for long journeys with children. It copes on more demanding roads too where the Xsara Picasso feels pretty composed for what is a fairly tall people carrier.
There is a little bit too much body roll, which isn't pleasant for those on board if you're tackling a long twisting route, while the artificial steering means it's not particularly enjoyable to drive either. The vague gear shift doesn't help matters either.
Overall, while it's cheap, the Xsara Picasso doesn't feel particularly robust or durable. The interior easily develops squeaks and rattles, the doors close with a empty 'clang' rather than a reassuring 'thud' and it's noisy on the motorway. But the one saving grace is the impressive 1.6 HDI diesel engine which will average 55.4mpg.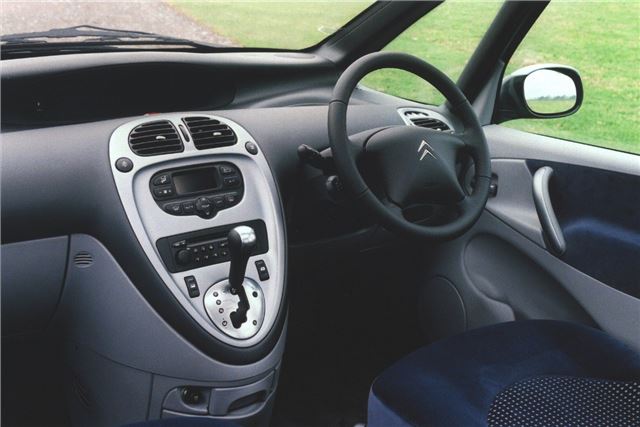 Next: Model Timeline