Citroen Xantia (1993 - 2000)
Last updated 24 July 2016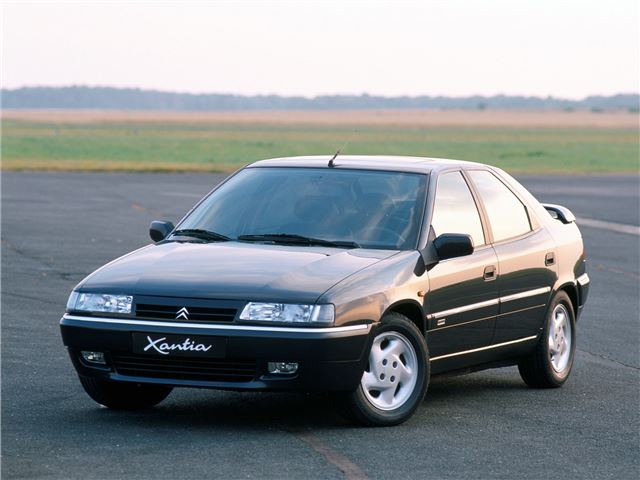 Cheap to buy, height-adjustable suspension delivers a smooth ride and safe handling, good rear legroom, distinctive looks.
Care needed to find a good one these days, a wide range of potential reliability problems.
Updated 1 February 1998
Range facelifted
Now with three-piece bumpers. Turbo-diesel automatic from Spring '98 a good cruiser. New HDI diesel engine from October 1998 best fuel miser in-CLASS. 12-year body warranty from September 1999. Cheap...
Introduction
The Citroen Xantia was the more mainstream replacement for the BX - one which traded the older car's lightweight contruction and angular styling for a more organic looking, solid feeling car. The Xantia retained the hatchback layout of its predecessor, and also was subsequently introduced in 1995 in estate car form. There were no surprises in the drivertain department at launch, with the Xantia using the 1.6-, 1.8 and 2.0-litre 8v and 16-valve petrol engines, as well as the acclaimed XUD diesel in 1.9-litre turbo and naturally aspirated forms.
To the delight of Citroen fans, it featured Hydropneumatic suspension. But the big news was that top models in the range featured an improved version of the XM's Hydractive computer-controlled self-leveling suspension. This used extra suspension spheres to allow a soft ride in normal conditions, but taut body control during hard braking, acceleration or cornering. Hydractive was topped by the 1994 Activa system - a further pair of computer-controlled spheres and two hydraulic rams were used to eliminate body roll completely.
In the UK, the Xantia was a substantial hit, both with private buyers and the fleets, helped massively not only by keen pricing, but also by a programme of constant upgrades. During its life, the Xantia picked up the 12-valve 2.1-litre turbodiesel, and impressive 24-valve 3.0-litre V6 petrol in automatic form only. Facelifted in 1998, and later HDI engines kept the Xantia on the pace until the C5 replaced it in 2001. A genuinely talented car, currently hugely underappreciated...


Next: Model Timeline