Citroen SM (1970 - 1975)
Last updated 10 March 2013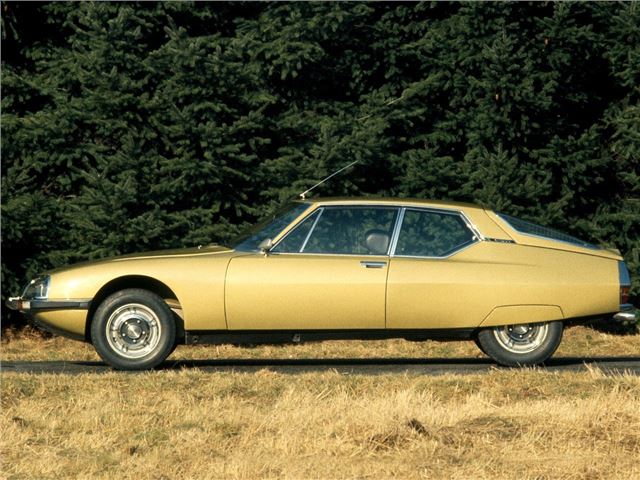 Supreme high-speed cruiser, off-beat Maserati V6, superior steering and brakes, idiosyncratic styling, superbly comfortable
Not a DIY proposition, engine rebuild costs, tough to restore
Introduction
Given Citroen and Maserati's diverse engineering heritage, it seemed like an unlikely partnership which ended up creating the SM. But it might explain why this car has such a wide variety of talents - otherworldly styling, superb high speed comfort and growling V6 engine. But as France's 1970s flagship car, it was perfect - only that it was lainched into a worldwide energy crisis...
The SM took DS technology such as Hydropneumatic self-levelling suspension and powered brakes, threw in a Maserati V6 engine, high geared self-centring steering, and finished it off with a swooping, highly aerodynamic body that was distinctively Citroën, but also looked very prestigious and expensive. It was solid and well-made, and had huge inherent strength.
Utterly original and technologically advanced, this charismatic French super-cruiser demanded careful care and developed a reputation for engine fragility which harmed sales. When Citroën effectively fell bankrupt in 1974, was taken over by Peugeot. And in 1975 the accountants closed down non-essential projects; the SM was one of these casualties.