Citroen Saxo (1997 - 2003)
Last updated 23 May 2017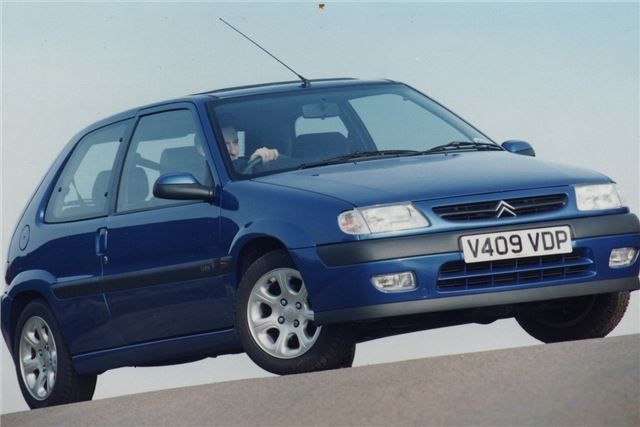 Good value and one of Citroen's most reliable cars. VTS is quick, the 1.1 very economical.
Offset driving position and narrow driver's footwell. Poor crash test rating. Fared badly in JD Power Customer Satisfaction surveys.
Updated 1 September 1997
Citroen Saxo facelifted
Facelift includes galvanised panels, now with 12-year no-perforation warranty. Most gained PAS apart from 1.1 base models. SXs have switchable passenger airbags. 60bhp 1.1i LPG version available in Europe....
Introduction
It was the darling of the Max Power generation, the must-have ride for the aspiring boy racer – but it was also a huge success for a car manufacturer that had lost its way. You might argue that Citroen had nothing to prove given its historical technological advances, but its 1990s line up of AX, BX and XM didn't exactly capture the imagination of new car buyers.
Luckily, that was all about to change. Based on the Peugeot 106, the Citroen Saxo was unveiled in 1996 and repeated the AX's trick of fizzy, low-power engines in a lightweight supermini that handled brilliantly. The 'warm' VTR and 'hot' VTS models arrived in late 1997…. and the company couldn't import them quickly enough.
Low running costs, sensible insurance premiums, incentivised 'cashback' finance packages and the not insignificant factor that the Saxo VTR and VTS were both fun to drive and easy on the eye added to their appeal, making the UK the model's strongest market by far - from 1999 to 2002, British buyers accounted for over 80 per cent of total VTR and VTS production.
It was a perfect case of the right car at the right time. Thanks to insurance packages sold through dealerships that allowed younger drivers to not only buy a car on finance, but insure it at a sensible price all wrapped up in one monthly payment, the Saxo VTR and VTS were difficult to argue against, especially among predominantly male buyers aged 18 to 25. Here was a car that was affordable, extremely cool, and an absolute hoot to drive.
Petrol engines included a 1.0-, 1.1-, 1.4- and 1.6-litre and there was even a 1.5-litre diesel version available. And while the 1.0-litre offered just 49bhp, the 1.6-litre VTS was good for 118bhp.
In 2000, the range was facelifted with revised headlamps, bonnets and grilles – but time wasn't on the Saxo's side. The car performed badly in the Euro NCAP safety crash tests and was replaced in 2003 by the C2, taking the car's rating from two- to four-stars.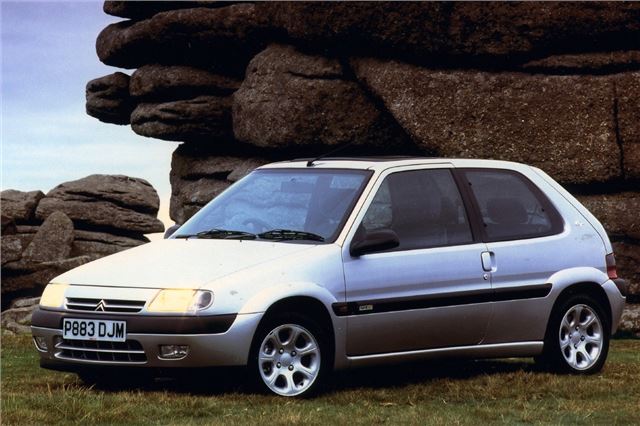 Next: Model Timeline