Citroen BX (1982 - 1994)
Last updated 5 April 2013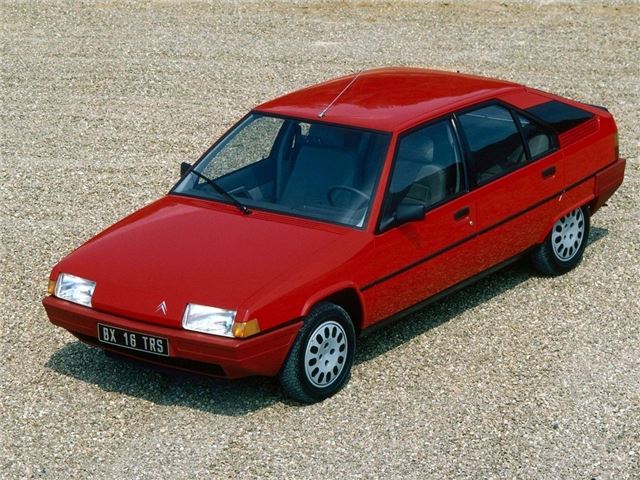 Buying Guide
What's Good
A brilliant design. Excellent ride and handling.
13' 10" long by 5' 5" wide.
Light weight for its size, from just 900kg, by means of plastic bonnet and tailgate.
Well designed.
62-72bhp 1.4 was under-powered, but XU-engined cars okay.
Excellent estate.
71bhp 1.9D or 90bhp 1.7TD with PAS are the obvious choices.
1.9D will do 100 mph and 50 mpg.
160bhp GTi 16v was the ultimate BX.
Height-adjustable suspension allows 'stilt effect' for floods or rough going.
4x4 likely to become troublesome.
Plastic bonnet and boot on all but last few years' production are light and don't rust.
Very few rust traps in the car.
Suspension spheres easy and cheap to replace.
What's Bad
Not all 1980s BXs had PAS.
Very light build quality.
What to Watch Out For
Clocking (there are plenty of BX diesels around with well over 200,000 miles under their wheels).
Make all standard XU engine cambelt, cambelt end seal, coolant and cylinder head gasket checks.
Clutch cables can pull through bulkhead.
Make sure the HP pipes have been replaced (replacements were better protected and longer lasting).
Plastic ends of car can hide rust underneath. The last BXs had steel bonnets.
HP pipes go.
Many independent servicing dealers have moved on from BXs now.
Back: Introduction