BMW 7-Series (1977 - 1986)
Last updated 18 March 2013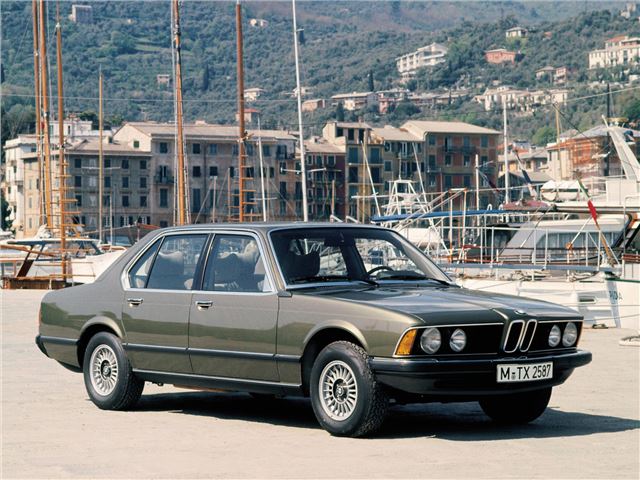 Huge, sinister looking, wide and imposing
Tuneful engine encouraging fast driving, and that means heavy fuel consumption - especially in the smaller engined versions
Introduction
The replacement for the 2500/2800/3.0 series saloons arrived on the market in the middle of a downturn in sales for large cars. But despite a hostile commercial environment, the BMW 7-Series sold very well indeed, making huge gains over the older - and already impressive - cars.
Some would say that the 7-Series was polished, yet less appealing than its predecessor, and in a classic sense that's undoubtedly true - but again, it was an important car in the development of the company. It bristled with up-to-the-second technology such as a check computer and fuel injection in the top models, but some of the driving immediacy of the previous model was lost thanks to ballooning dimensions.
Treated to a mid-life facelift that standardised engine management and improved efficiency and driveability, but it still lacked warmth. Despite this, the 7-Series matured into an excellent luxury saloon, with these later cars in particular proving to be devastating all-rounders. Few remain today, but one to look out for the is the Europe-only 745i model, powered by a 3.2-litre turbocharged power unit for a maximum speed of more than 140mph.
Next: Specifications
Buy a BMW 7-Series from £2,500