BMW 501 and 502 (1952 - 1964)
Last updated 24 August 2013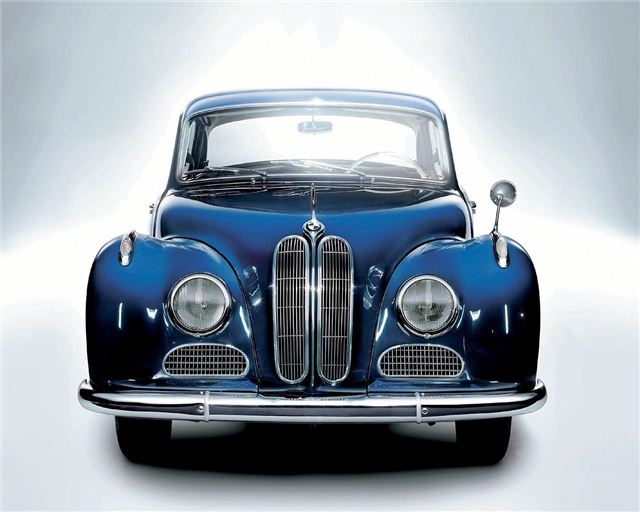 Dignified beautifully-made BMW saloon, quick and powerful
Rare in the UK, and expensive - very expensive - to repair
Introduction
Having lost everything it had achieved by the end of WW2, BMW might have retained its excellent image built since the purchase of the Dixi car company in 1928, but it needed to start from scratch in a new factory in Munich. Despite this huge setback, it targeted the same middle- and upper-class customer s that bought its cars before the War – going into direct competition with Mercedes-Benz.
The car for this tough task was the 501, closely based on the pre-war 326. It featured over-elaborate styling which resulted in the 501 being dubbed the 'baroque angel'. Under the bodywork, there was the old six-cylinder engine and all-new independent suspension. It was a good car, but Mercedes-Benz was producing better cars and selling them for less money. BMW improved the 501 during its life, first with the 501A, then the 501/3, and the model eventually evolved into the V8-powered 502 – a much better machine. These cars weren't the saving of BMW, but they allowed it to stay in business during a time that saw off plenty of seemingly more stable car companies.
An impressive new V8 was introduced at the 1954 Geneva Motor Show to power the new BMW 502. It was effectively a V8-engined 501 with more equipment. At the time of its introduction the 502 was Germany's fastest saloon. The 501A and 501B were replaced by the 501/3 in 1955, which featured a detuned version of the 2.6-litre V8 introduced in the 502 the previous year. The 501/3 and 501 V8 continued until 1958. As good as the 501 and 502 were, they failed to achieve commercial success. Considering Germany was recovering from the effects of WW2, it was probably a case of too much, too soon, and were almost responsible for the company going under.
Next: Specifications
Compare classic car insurance quotes and buy online. A friendly service offering access to a range of policies and benefits.

Get a quote