BMW 5-Series (1981 - 1988)
Last updated 6 February 2016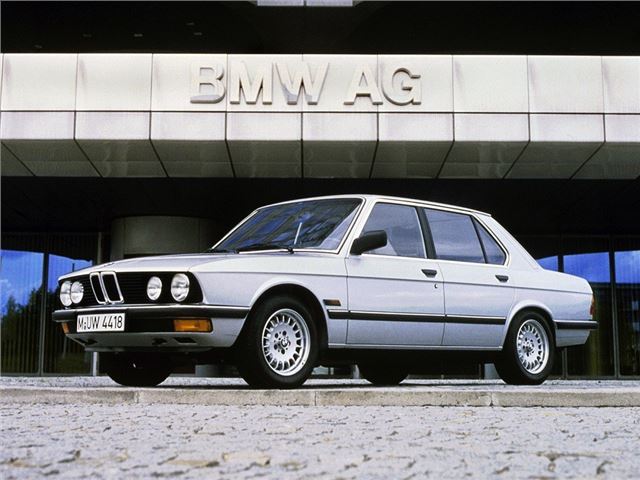 Buying Guide
Good
Square rigged four door saloons 15' 2" long by 5' 6" wide weighing 1,240kg to 1,430kg.
5-speed manual or 3-speed auto to September 1983.
4-speed auto available from then.
Engines: 90bhp 1.8 four (hiked to 105bhp ij Jan 1985); 125bhp 2.0 six; 129bhp 2.7 six '525E'; 150bhp 2.5 six; 184bhp 2.8 six; 218bhp 3.4 six '535i' and 'M535'; 286bhp 3.5 twin chain cam six 'M5', M21 2.4 litre diesel and turbodiesel.
Bad
All apart from M30 535i and M535i had timing belt engines and the belts only safely last 3-4 years or 30,000 - 40,000 miles.
Not many left.
Lots were modded up towards the ends of their lives, not always in the best possible taste
Watch
Back: Introduction
Next: Specifications
Buy a BMW 5-Series from £9,950