Bentley Mulsanne Turbo and Turbo R (1982 - 1995)
Last updated 13 March 2013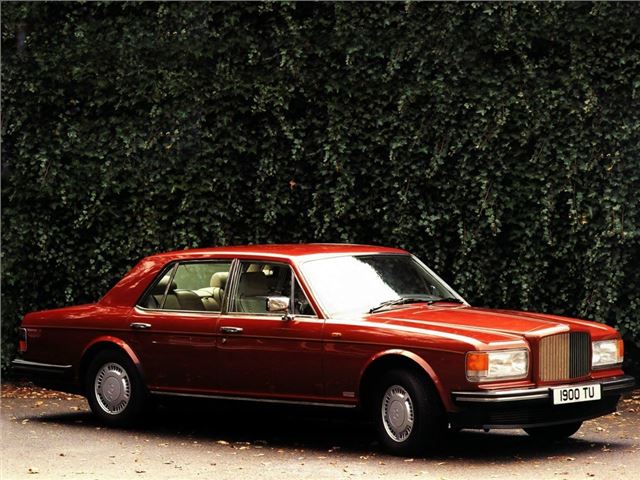 Brilliant effortless performance, incredible road presence, still looks good in the right places, lounging room for four, even more if you buy a long-wheelbase version
Huge thirst and running costs are intolerable if you want to put miles on it
Introduction
Bentley's renaissance as a force in its own right after years under Rolls-Royce's wing begins here. The 1982 Mulsanne Turbo looked like quite an unlikely proposition at launch - but the company had been experimenting with turbochargers since the early 1970s, so by the time its first forced-induction car was launched it had pretty much perfected the technology.
The first Mulsanne Turbo didn't look much different from the standard Mulsanne, but attached to the 6750cc V8 engine was a Garrett AiResearch turbocharger which increased power by 50%. Being Rolls-Royce, of course, what this figure really was wasn't actually announced officially - but thanks to some export markets' legislative need to publish these figures, we learned that it was 300bhp. Enough to ease the car to a limited 135mph maximum speed.
In 1985, the Mulsanne Turbo name was dropped, rebranding the car simply as the Bentley Turbo R. The new Blower Bentley gained 30bhp over its previous incarnation, much of this rise being down to the fitment of Bosch
MK-Motronic fuel injection. Suspension was upgraded, tightening-up the dynamic experience somewhat - and he Turbo R ended up being developed constantly through its life. Upgrades throughout the years included a four-speed automatic transmission, longer-wheelbase, and a more far-reaching facelift in 1992. And today, these cars are still laughably cheap to buy.
Next: Specifications
Buy a Bentley Turbo R from £7,495