Austin Maxi (1969 - 1981)
Last updated 3 April 2013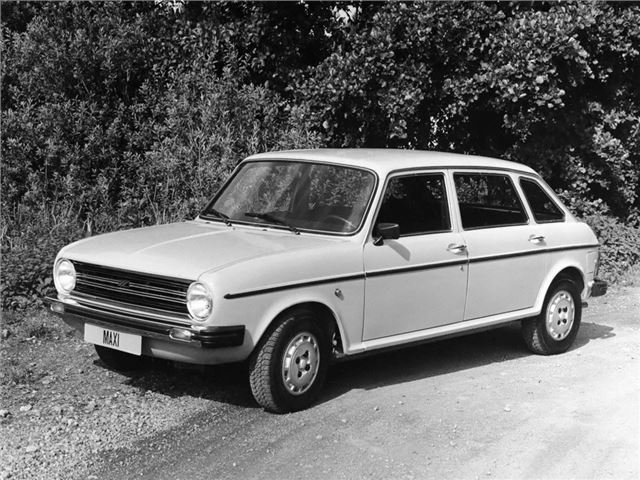 Buying Guide
Being a BMC/BL product, the Maxi benefits from the joys of parts sharing, and although the platform was unique to the car, there are plenty of components shared with the better-selling Allegro. In terms of reliability, the Maxi seems to have a better record than the Allegro and Princess – although how much of that is down to a simple case of buyer perception is another matter.
Bodywork:
The Maxi's body is extremely strong, but it is not immune to rust. Corrosion to front wings and doors is not structural but can be extremely unsightly. The front end of the sills is a known weak area – as are the rear suspension mounts, so pay close attention to these areas. Right hand side rear door – these always rot first, and no-one knows why. They are interchangeable with the BMC 1800 and Austin 3-litre, although we suspect finding a Maxi door is the easier than it s bigger brothers.
Hard to find parts: Windscreens, window winder mechanisms, front bumpers, and exhausts (on later cars) are hard to find – so check all these areas carefully.
Subframes:
Front subframes rot between the top and bottom suspension arms – and as these rot from the inside, it's not easily spotted. Replacement of the subframe is a time-consuming job. On all cars, also listen out for clicking CV joints.
Engines:
These run forever as long as they've had oil and filters, so check for plenty of evidence – at least every 5000 miles for piece of mind.
Gearbox:
They can fail anytime between 5000 and 150,000 miles – and it's a nut on the mainshaft that causes the failure when it spins off. Symptoms are obvious – you end up with no drive – although predicting failure is almost impossible. The oil seal behind clutch can also fail leading to slipping clutches.
Hydrolastic Suspension (1969-1975):
The short flexi-pipe between the Hydrolastic displacer and the steel pipe are known to fail – repairs are not too difficult.
Hydragas Suspension (1975-on):
Replacement displacers are virtually non-existent new – front ones are prone to fail leaving no suspension travel. Rears are more reliable, and some say fronts and rear are interchangeable, although this is not recommended by the club. Ambassador/Princess front displacers are also said to fit.
Suspension pipework:
Leaks are easily rectifiable – pipes are easily changed with standard ½-inch automotive hydraulic pipes. Heavy duty flexible front-rear interconnect pipes are easily obtainable through the club.
Interior trim:
Early (pre-1971) parts very hard to come by now, but the rest are easily found on the secondhand market. Basically the interior lasts much better than the exterior, so if the car you're looking is shabby inside, walk away.
Back: Driving
Next: Running
Compare classic car insurance quotes and buy online. A friendly service offering access to a range of policies and benefits.

Get a quote