Austin A40 Somerset (1952 - 1954)
Last updated 24 August 2013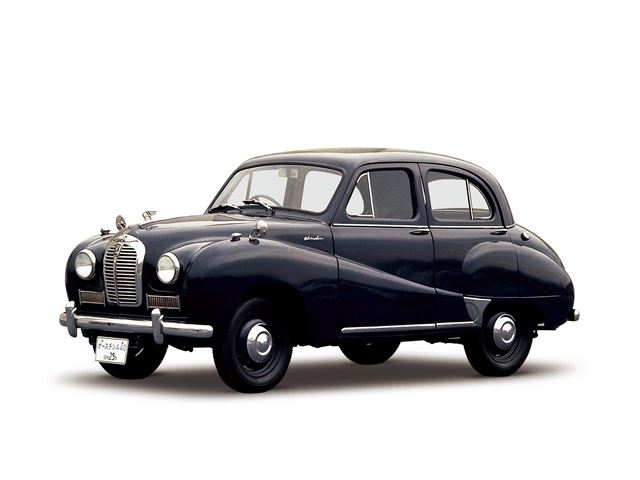 Simple and stylish
Stolid to drive, and slow.
Introduction
In an era of massive technological leaps forward, it was good to see that Austin among other manufacturers was still only able to afford to produce poor updates of existing, obsolete models. In the light of such technical marvels as the Morris Minor and Saab 92, Austin's A40 Somerset was typical of this policy. It's an honest genuine classic today, but by using the running gear of the A40 Dorset and Devon – which was already antiquated – and giving it the same style as the A70 Hereford and the A30, the company was not able to offer a convincing case for itself at a time when it was important to tempt younger buyers with exciting products.
Its B-series engine was still pegged at a mere 1200cc and, despite independent front suspension, the chassis wasn't able to conjure up inspiring handling for those who went looking. Despite that, the portly little car soon won a place in the British Public's collective hearts, and the prominent sweeping line down from the top of the front wing and the distinctive grille helped stamp a strong identity on to the car. As a result, sales were reasonably good, and helped pave the way for the creation of the British Motor Corporation in 1952.
Next: Specifications