Austin-Healey 3000 (1959 - 1968)
Last updated 19 March 2013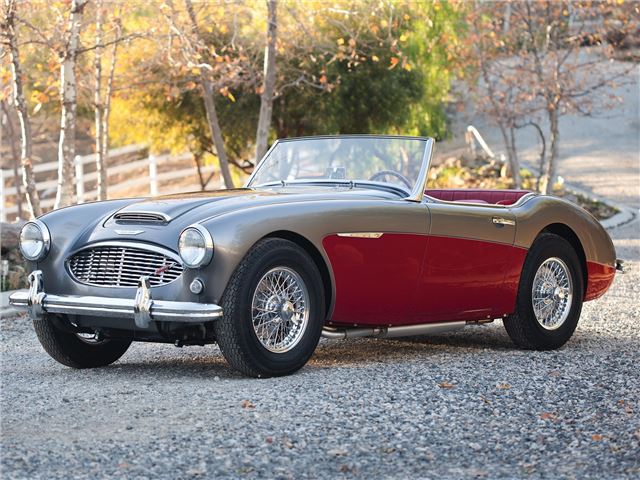 More power improves the Austin-Healey 3000 considerably, roomy and fun for two, a timeless classic sports car
Many changes throughout production, you need to know exactly what you're buying, make sure it's been properly looked after by a specialist
Introduction
The Austin-Healey 3000 was BMC's sporting flagship for almost a decade, and many detail changes were made along the way. The 3000 name was first used in 1959 when the C-Series engine from the 100/6 was upgraded to 2.9-litres (and a nominal for marketing 3-litres), for use in the uprated Farina bodied Westminsters.
The 3000 boasted more power, an improved gearbox and disc brakes on the front. There was the return of a 2+2 format, available alongside the two-seat roadster.
In 1961, the more user-friendly Mk2 was introduced. It had a troublesome triple carburettor set-up initially, but was dropped after a year, when the 3000 Mk2a Convertible went back to just two carburettors plus featured a curved front windscreen, wind-up windows, a more user-friendly hood and 2+2 seating as standard.
The best was saved 'til last though, with the Austin-Healey Mk3, launched in 1964. Although the looks remained largely the same this was the most powerful Austin-Healey with 148bhp for a maximum speed of 121mph. The Phase 2 versions had revised rear suspension which improved handling. Tinal car was built in March 1968 in a long and successful career - it was replaced by the MGC, a very different animal.
Next: Specifications
Buy an Austin Healey 3000 from £34,750