Audi RS2 Avant (1994 - 1995)
Last updated 21 September 2017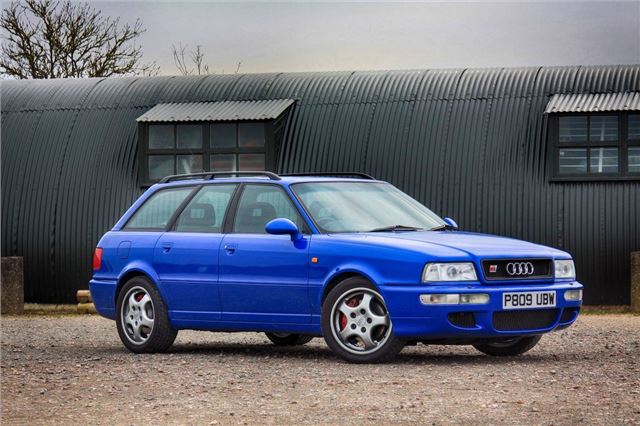 Buying Guide
Good
The 2.2-litre five-cylinder is one of the most rugged engines Audi ever made.
High mileages are not a problem for these power units.
The for-wheel drive transmission is also, supremely tough.
General servicing is actually reasonably priced.
Some Porsche parts can be sourced cheaply.
Bad
Gearbox itself is weak, and is known to break first gear on hard-used examples
The original Dunlop tyres are almost impossible to find
Finding parts - a usual Audi bugbear - is getting diffcult, especially for RS2-specific items
Watch
The cambelt repacement interval is 80,000 miles - make sure it's been done
Make sure there are no untoward noises from the gearbox - if so, it's likely to be a first gear or selector, both expensive to sort.
Spark plugs can rattle loose - check them regularly, and replace every 20,000 miles.
Coil packs are also known to fail, so check for any signs of rough runnning. It's a £400-plus job to sort.
Check the handbrake, as the cable is known to stretch and lose efficiency.
The auxiliary water pump that comes on after the car has been running need to be checked regularly - they cool the turbo and therefore, it needs to be working. It's a relatively simple fix.
Brake pad runner plates can lift due to corrosion where aluminium and stainless steel meet. 
Back: Driving
Compare classic car insurance quotes and buy online. A friendly service offering access to a range of policies and benefits.

Get a quote