Audi quattro (1983 - 1989)
Last updated 24 April 2013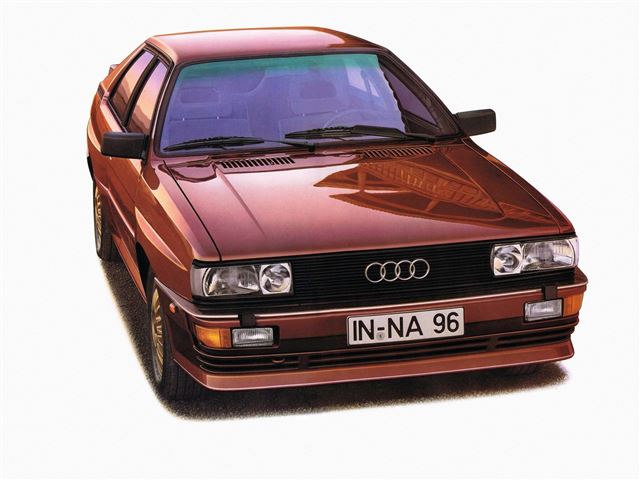 Model Timeline
September 1982
Right-hand drive cars available in the UK
Identifiable by their single-piece Cibie headlights.
October 1983
Revised version arrives in the UK
Audi quattro receives gets digital instrumentation, Bosch ABS now standard and closer third and fourth gear ratios fitted.
March 1984
Further revisions for the quattro
Suspension uprated and lowered by 20mm, wheels now Ronal 8in.
September 1984
quattro revised alongside the 80/90/Coupe ranges
Front end restyled with sloped headlamps and grille. Rear end gets colour-coded spoiler and smoked rear lenses.
November 1987
Revised engine fitted
Engine enlarged to 2226cc; power and torque outputs unchanged. Compression ratio increased from 7.0:1 to 8.6:1. Smaller turbo fitted, with water cooling. Torsen centre differential introduced, sunroof now standard.
Back: Introduction
Next: Buying Guide