Audi Cabriolet (1991 - 2000)
Last updated 10 April 2013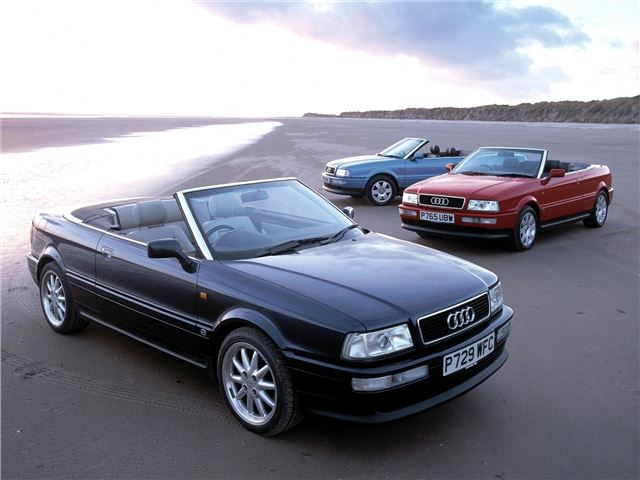 Buying Guide
Good
Launched 1992 and based on the B4-Series plaform, has been very successful.
15' 9" long by 5' 9" wide and weighing in from 1370kg.
Five-speed manual or 4-speed automatic gearboxes. Huge engine range began with 133bhp 2309cc five or 115bhp 2.0 eight-valve. 150bhp 2.6 V6 from May 1994, 125bhp 1,8 20v from October 1997, 174bhp 2.8 V6 from May 1996.
Optional hard-top. Galvanized rot-proof bodies.
Nice looking and strong.
Bad
Stodgy Audi 80 handling.
Suffers some scuttle shake.
Back seat not wide enough for three.
Lacks rear headroom with the top up and very claustrophobic for kids.
Plastic back window which goes opaque.
Average warranty repair costs in 2003 Warranty Direct Reliability index (index 101.16 v/s lowest 31.93). Link:- www.reliabilityindex.co.uk
Back: Introduction