Audi A4 (1995 - 2000)
Last updated 12 June 2019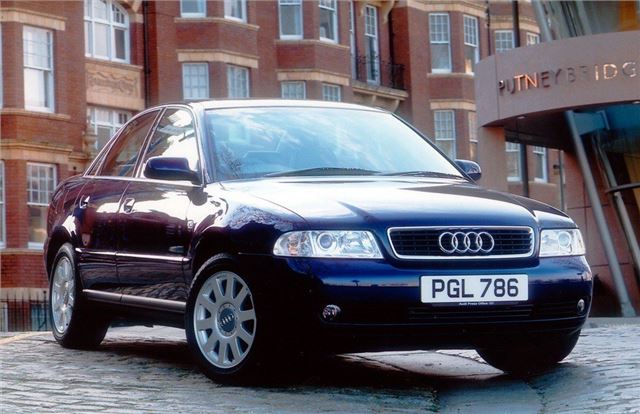 Stylish looker with strong engines, mostly good build quality and tidy handling.
Some problems with engines, suspension and catalytic converters. Only average crash test rating.
Introduction
Launched in 1995, this Audi A4 is officially designated the B5. Planning for the compact executive started way back in 1988.
Built on the same platform as the Volkswagen Passat, this front-wheel driver was offered with a wide range of engines, including the 150bhp 2.6-litre V6.
TDI 90 and TDI 110 units were deservedly popular, offering up to 50mpg when driven carefully. The 150bhp TDI V6 well particularly well-liked. Other engines were: 100 bhp 1.6, 125 bhp 1.8 20v, 150 bhp 20v Turbo, new 165 bhp 30v 2.4 V6; 193 bhp 2.8 30v V6; 265 bhp S4 Quattro.
As well as good-looking styling, it also boasted a galvanised body that was 14ft 8in long and tipped the scales at 1195kg. An Avant estate followed in March 1996 before the car facelifted model came out.
This comprehensive re-thinking of the model happened in Spring 1999. Perhaps the most nostable factor was the fact it got the 115bhp 'Pumpe Duse' TDI option from late 1999.
Perhaps the one to have is the last of the line (and limited production run) 350bhp RS4.
Next: Buying Guide