Audi A4 S4 B6 (2001 - 2005)
Last updated 25 May 2019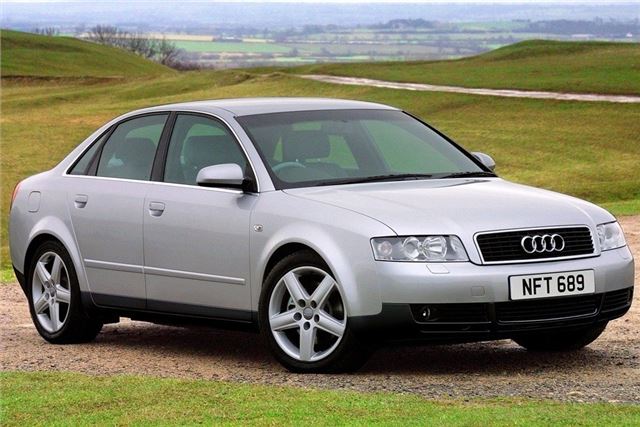 Better than previous A4 in virtually every respect. Classy looks, plenty of kit, roomy cabin and a good crash safety rating.
Not cheap to fix if something goes wrong. Multitronic transmission can give trouble.
Updated 14 March 2001
Code name B6. Second generation A4 on new platform with classy look about it. More leg and head room. Better ride quality. Better driving environment. Yet similar dimensions to the old A4 at 14' 8" long...
Introduction
Looking like a miniature version of the A6 that went on sale in the late 1990s, the B6 generation Audi A4 was a classy-looking car. But not only did it look good, it also handled neatly. And with a excellent engine line-up, the A4 was ready to take the fight to the BMW 3-series and the Mercedes C-class. Indeed, this model is really the starting point for the car's dominance in the UK executive market.
Diesel was a crucial part of gaining that foothold. Using the Volkswagen Group's Pump Duse technology, Audi was able to offer company car drivers decent performance, strong fuel economy, and good emissions – a win as the then new company car tax was based on a combination of CO2 emissions as a percentage of list price.
All of this was wrapped up in a premium package that offered a real alternative to BMWs (whose drivers were getting an increasingly bad reputation) and Mercedes (which seemed to have gone off the boil in terms of design and performance).
But what Audi really needed to secure its foothold was a halo model. BMW had the M3 while Mercedes has the C32 AMG. Audi didn't disappoint. Using the ace up its sleeve, Audi was able to offer a 344bhp 4.2-litre V8 Quattro. Astonishingly fast and offering fist-fulls of grip, it could cover ground at a terrifying rate. It wasn't quite enough to deliver a knockout blow to the M3, but the Bavarian was on the canvas and the referee was counting…
Next: Model Timeline