Aston Martin Zagato (1986 - 1989)
Last updated 3 April 2013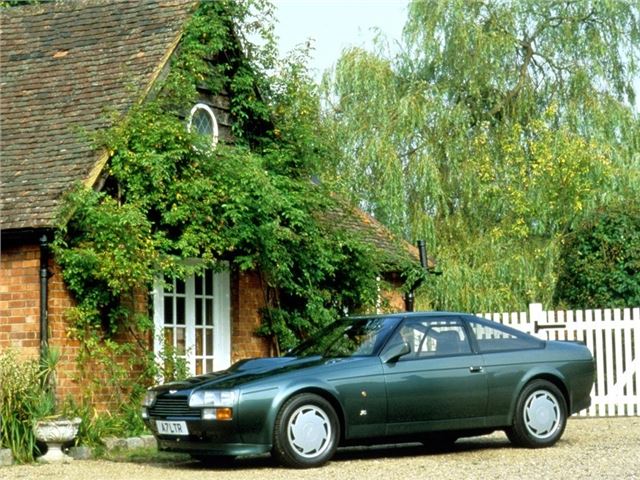 Exclusive and a welcome return of the Aston-Zagato
Challenging styling - you either love or hate the 1980s Zagato
Introduction
One of the most memorable aspects of the 1980s for car fans was the escallating supercar power war, sparked off by the arrival of the Group B Ferrari GTO and Porsche 959. Aston Martin had a powerful engine to compete, but the standard V8 Vantage was far too heavy. So it reignited its old partnership with Italian coachbuilder Zagato to design an exotic body which could be fitted to a lightened, shortened Vantage platform.
The result divided opinion; gone were the luscious curves of Zagato's Aston revamp of the 1960s and in their place were brutal straight lines and angled edges, with an extensive use of flush-fitting glass. It was very much a design of its time, but a world away from the increasingly retro Aston Martin. A convertible version was launched the following year, and as well as the roof-chop, also featured alternative front styling.
Many critics found it hard to get over the resemblance to contemporary Japanese sports coupés but, with only 83 ever built, a 0-60mph time of just over five seconds, and a maximum speed of well over 180mph, it was a suitably over-the-top supercar entrant.
Next: Specifications