Aston Martin Virage (1989 - 1995)
Last updated 10 April 2013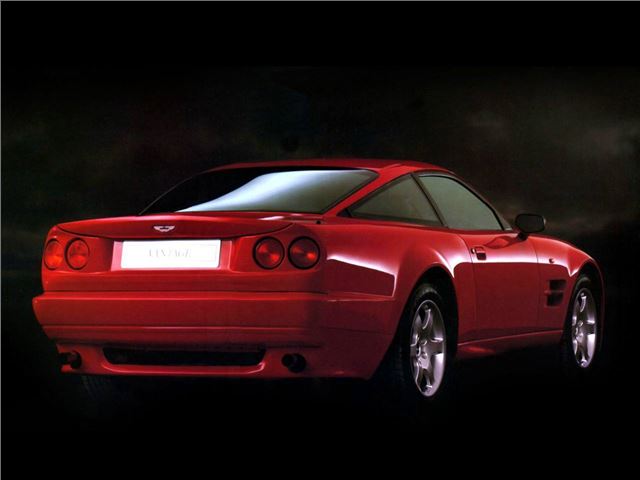 A new style, but with all the old charm - and that V8 engine
They've not found their place in classic Aston Martin history books yet
Introduction
Since pretty much the mid-1970s, Aston Martin had been trying to replace (or at least supplant) the V8 'saloon' with an all-new model. The problem was that it simply didn't have the development resources to undertake such a project - and as such, the idea was continually shelved. But following a good end to the 1980s, and a more secure financial footing for the company, development of the V8's replacement finally went ahead, with the new model - the Virage - being launched at the tail end of 1989.
In many ways, the Virage, was the final hurrah of the original V8 concept, with the same engine and many existing parts being carried over. But the bold and imposing new body, designed by Royal College of Art tutors John Heffernan and Ken Greenley, was certainly a move forward, and it was soon accepted as the new face of Astin Martin.
From 1992, the Volante came on stream, and  a year later, the 550bhp Vantage was added to the range. Throughout the 1990s, the Virage received a constant stream of subtle upgrades to keep it on track - and it ended up remaining in production (renamed) until 2000. Many customers chose to have theirs upgraded - with a popular conversion being undertaken by Works Service - an upgrade of the Virage engine to 500bhp and 6.3-litres.
Next: Buying Guide