Aston Martin DB2, DB2/4 and DB Mk3 (1950 - 1959)
Last updated 3 April 2013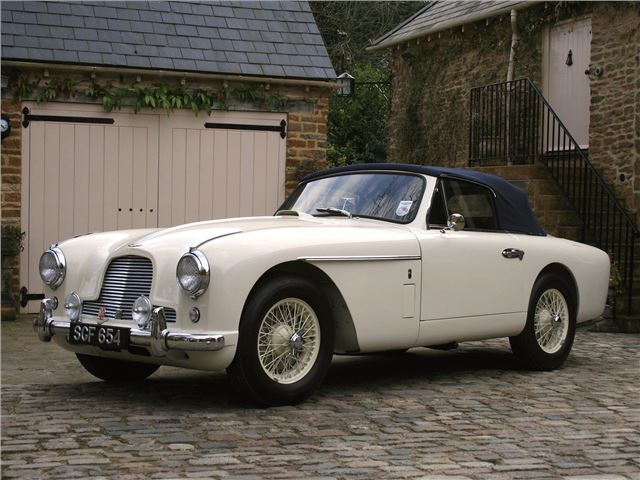 Aston Martin's defining sports coupe, well-engineered, fast and good-looking, brilliant factory and specialist support
Expensive to maintain and restore
Introduction
The DB2 was actually the first Aston Martin to bear the initials of the company's owner David Brown. Why DB2 and not DB1? That car was the retrospective name for the 2-Litre of 1948.
The DB2 was actually an evolution of the 2-Litre, and it shared its chassis pretty much unchanged. But the coupe body was all-new and was a shape that would essentially live on for the next 20 years. The 2.6-litre twin-cam engine was a WO Bentley design for Lagonda and initially proved temperamental, but it was developed, made reliable, and eventually gave the DB2 great performance, especially in 121mph Vantage form from 1951.
The drophead coupé DB2 was launched a year after the coupe, and like that car, could be specified with three-abreast seating if a column shift was fitted. However, a raft of coachbuilt versions were made, most notably the Bertone-built Spider. 
In 1953, the DB2/4 was unveiled - its new name denoted that the car could now fit four people. The 2+2 received a higher roofline and opening rear screen, and overall the package's styling was not adversely affected by the roomier interior. However, the extra weight affected performance, so a boost to 3.0-litres in 1954 added 15bhp, making this a 120mph car. The 1955 Mk2 featured a restyled rear-end and stronger back axle, and a notchback hardtop version was added to the range - it wasn't a success.
The final flowering of the DB2 line was the DB Mk3 Coupe, launched in 1957. It adopted a much smoother look, thanks to a more tapering front end topped by a neater grille, vertical rear lights and smoother flanks and wings. Engine capacity rose, and power took a hike to 162bhp. Aston Martin claimed 214bhp for the competition-tuned triple-carb version. Front discs were standarised from late 1957.
Next: Specifications