Alvis TE21 and TF21 (1963 - 1967)
Last updated 25 July 2019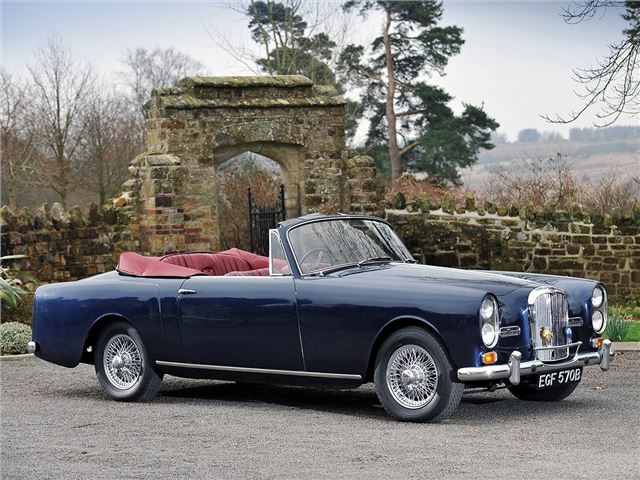 Model Timeline
In an attempt to re-establish itself after WW2, Alvis launched the new TA21 in 1950 – powered by an all-new six-cylinder three-litre engine, the new Alvis very quickly became regarded as one of the UK's finest prestige cars, quickly establishing a reputation for quality engineering allied to beautiful coachbuilt bodies. Fast forward another five years, and the loss of coachbuilders Mulliner and Tickford left Alvis with the task of finding alternative body engineering facilities.
Alvis turned to the Swiss coachbuilder, Graber, which produced a sleek and purposeful design that was licensed to Willowbrook of Loughborough in over to overcome the logistical problems of dealing with the Swiss coachbuilders. However, there were quality issues to contend with, which led to work being transferred to Park Ward of London – and the end result was the TD21.
In 1963, the new-generation TE21 finally appeared – and because it was such an extensive – nay, radical – revamp of the previous generation model, the new name was more than justified. The basic look might have been familiar, but with the stacked headlamps and nicely sculpted rear wings, and a useful improvement in power, the TE21 maintained Alvis' position near the top of the food chain.
Available as a saloon or drophead coupe, with manual or automatic gearboxes, there was plenty of scope to please the widest customer base. Three years later, the TE became the TF21 – although this time, the update amounted to little more than in increase in power and a few other detail changes.
Without doubt, the Alvis TE/TF21 range was a prime slice of British heritage, and ended up dying before its time thanks to being purchased by Rover before being engulfed in the Leyland morass.
Back: Introduction
Next: Buying Guide