Alfa Romeo SZ and RZ (1989 - 1994)
Last updated 18 May 2018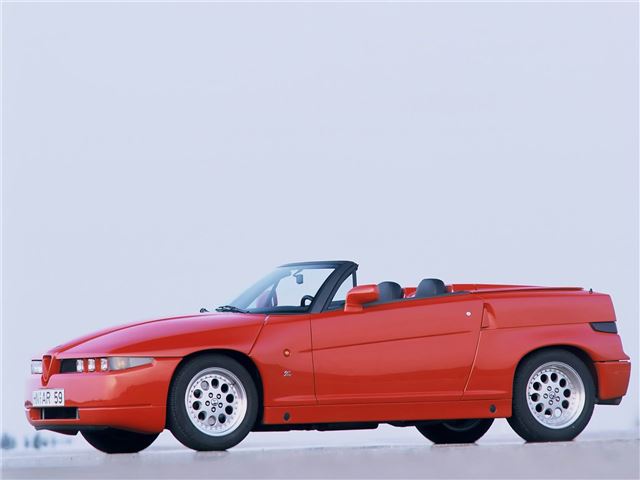 Buying Guide
Good
Very strange looking ground-hugging wedge-shaped coupe and roadster designed by Walter de Silva on the floorpan of the Alfetta GT, but with strong performance from 207bhp 2959cc catalysed V6 and brilliant rear drive, rear transaxle handling. Bodies built by Zagato.
Moving the engine and geabox much closer together made them almost 'front mid-engined'.
Only 998 SZs made and only 100 officially imported into the UK. SZ weighed 1261kg.
RZ roadster extremely rare. None registered in the UK.
You can dump the cat converters because all were made before August 1992.
Bad
So rare parts have to be specially made and body parts hand-creafted.
Watch
This is a rare classic, so originality is very important.
Back: Introduction
Next: Running