Alfa Romeo SZ and RZ (1989 - 1994)
Last updated 18 May 2018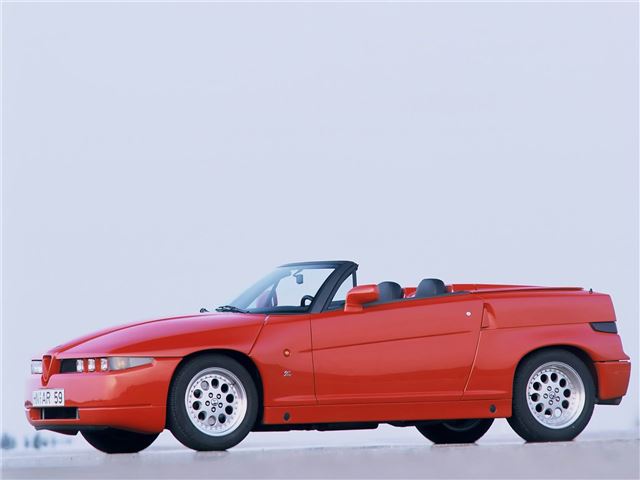 Styling divides opinions, brilliant handling, V6 soundtrack
Styling (see above)
Introduction
First conceived as the ES30 design study in 1987, the Sprint Zagato (styled by Alfa Romeo and not by Zagato, as many people assume) caused quite a sensation. Dubbed 'il mostro' or the monster, this was no conventionally good-looking Alfa Romeo coupe.
But such was the overwhelmingly positive reaction to it, that in 1989, Alfa launched a production version at the Geneva Motor Show. Sensibly, it was based on a heavily modified 75 V6 platform, so the SZ had the performance (and sound) to back up its sporty yet unconventional looks.
Its ability to hang on in bends really made the SZ special – it was said to be able to generate 1.1g of lateral load. Like the cars that sired it, the SZ had near-50:50 weight balance. The RZ (Roadster Zagato) then followed, and conspired to look less arresting than the coupe. It was built from 1992 to 1993. Only 284 roadsters were made, making it highly sought after – and more expensive than the SZ.
Next: Buying Guide