Alfa Romeo Montreal (1970 - 1977)
Last updated 18 May 2018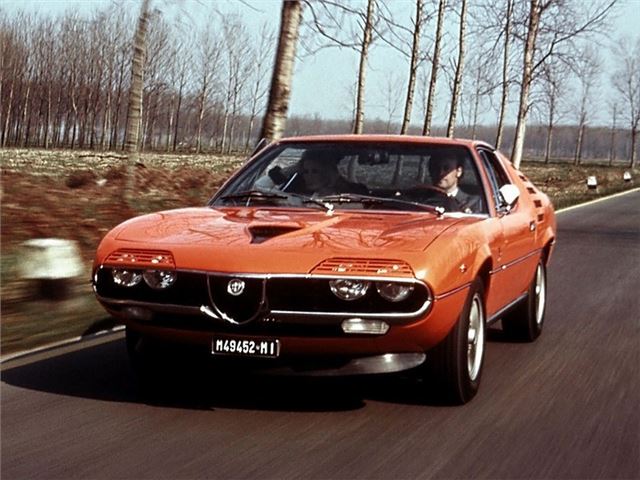 Amazing styling, superb V8
Doesn't handle as well as you might expect
Introduction
The Monteal is one of those glorious 1970s failures - like the Citroen SM and Triumph Stag - that really deserved more in life than it got. But its launch was quickly followed by an energy crisis and a recession, so world events consigned against it.
It originally appeared as a styling exercise at Expo '67 in Montreal, Canada, (hence the name), and proved so
popular that the company decided to turn it into a production reality. The small V8, despite being based on the Type 33 race car engine, wasn't potent enough and performance could not match its price rivals'. Handling was also a let-down, with lower limits of cornering than expected.
But that's never an impediment to classic status. The Montreal remained in production throughout the worst of the 1970s, and today is viewed as a seriously desirable classic car.
Next: Specifications