Alfa Romeo Alfasud and Sprint (1972 - 1989)
Last updated 18 May 2018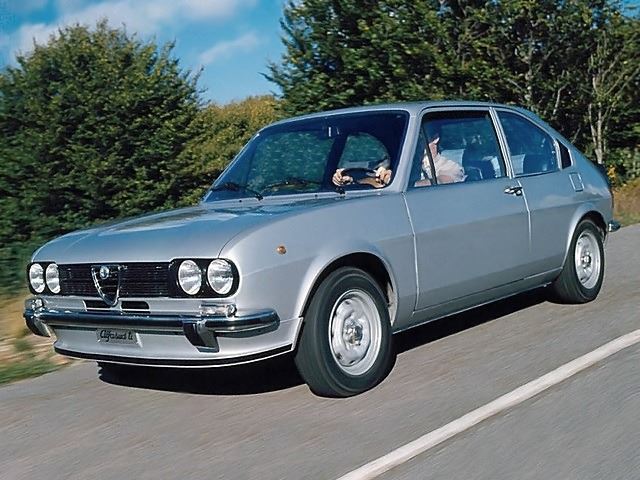 Buying Guide
Good
Fantastic wheel-in-each-corner design. Brilliant handling. Flat four engines grew in size from 1,186cc to 1,712cc and 118bhp. Most had 5-speed boxes.
12' 9" long by 5.3" wide. (Sprint coupe was 13' 2" by 5' 4".)
Last Alfasuds from 1980 came as three or five door hatchbacks.
1,351cc engine developed 79bhp with one carb or 86bhp with two. 1,490cc engine had 85bhp with one carb or 105bhp with two. Hatchback production ended in 1984, but the much prettier Sprint coupe continued to December 1989 and last cars had 1,712cc 118bhp engine.
Haynes manual available, excluding 1.7 engine. www.haynes.co.uk
Bad
Rusted as soon as they came off the line as built from impure steel imported as deals between Italy and both Russia and India.
Watch
99.9% Have already recycled themselves, so finding one won't be easy. Rust is the main problem.
Out of balance carbs is another (on twin carb engines).
Gearboxes weak. Don't buy if the gearchange is stiff.
Structure not stiff (especially with hatchback and sunroof) and very easy to put front suspension out of alignment. Not a simple job to get it right again.
Back: Model Timeline
Next: Specifications