Alfa Romeo Alfa 33 (1983 - 1994)
Last updated 18 May 2018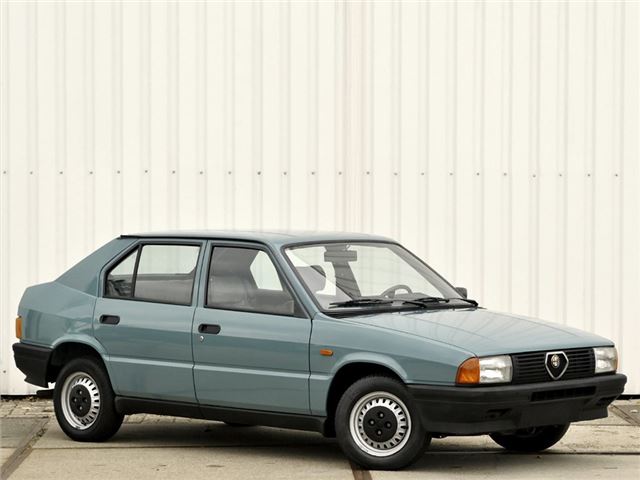 Buying Guide
Good
Zingy flat-four pre-cat engines. Replaced the Alfasud and not quite as rust prone. 13' 5" long by 5' 5" wide.
79bhp 1,351cc flat four to quad cam 16 valve 137bhp 1,712cc 16v Cloverleaf from 1990 to 1993 - an engine that gave strong performance and was well-built.
Also came as a Sportshatch semi-estate and, from 1991 to 1992 as a 137bhp Permanent 4 four wheel drive. Weighed 970kg to 1070kg.
Bad
Poor substitute for Alfasud with outboard front discs that were easier to service than Sud's inboard discs but did nothing for the handling.
Watch
Most have recycled themselves by now.
Similar rust problems to Alfasud. Check inner wings (around suspension turrets) and rear three-quarter panel by the fuel filler cap.
Reports of rusty fuel tanks.
Gearboxes stiffen up and break.
Condensation on flat-four causes poor starting.
Seat trim falls apart, interior trim hard to find.
Electrics fail but can sometimes be sorted by identifyingreplacing faulty relay
Only the 137bhp quad cam late Sportwagons worth preserving
Check there's no juddering or vibration when driving - this can be caused by worn propshaft mounts.
Back: Introduction
Next: Specifications
Compare classic car insurance quotes and buy online. A friendly service offering access to a range of policies and benefits.

Get a quote