AC Ace (1951 - 1963)
Last updated 11 May 2018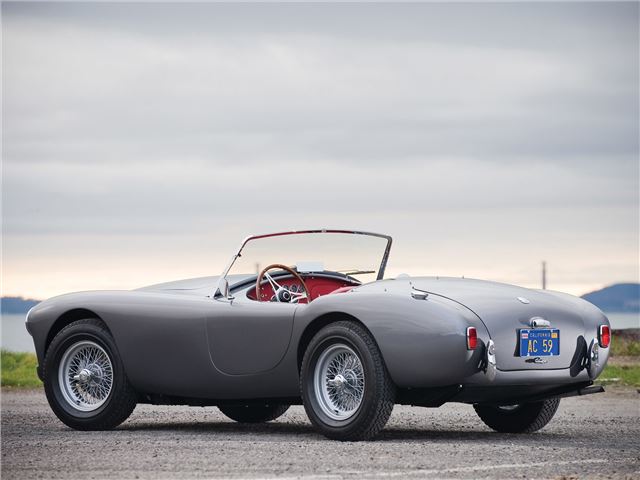 Pretty styling, smooth AC engine, rorty Bristol engine, great specialist back-up, plenty of tuning options
Expensive, and in standard form, not that fast
Introduction
With so few of the 2-litre cars finding a select number of buyers in high-profit markets like the USA, AC designed what it needed to do in order to really sell 'Stateside: a two-seater roadster. The Ace was the simple and appealing answer to that need - and just like before, it was built the traditional way. Its hand-beat aluminium body clothed a tube-frame chassis - but underneath that, its transverse leaf-sprung all-independent suspension resulted in excellent handling.
Only the engine disappointed. It was smooth, but lacked power, and had been in production since the 1920s; output grew from 85bhp to 105bhp early in the production run, but it was at the end of its development.
AC (and Ace owners) had their prayers answered in 1956. The BMW-derived Bristol six-cylinder engine and gearbox were installed into the Ace, and instantly gave it a shot in the arm. The more sophisticated Bristol engine boasted 128bhp in its most potent form and allowed the Ace to reach almost 120mph. They were sold at a price premium alongside other Aces and soon went on to outsell the earlier-engined car.
In 1961 a new Ace, built by Ruddspeed, powered by the 2.6-litre six-cylinder engine from a Ford Zephyr Mk2 was added to the range. Depending on which state of tune the customer ordered, output could be up to 170bhp, but at a bargain price. They were identified by a new nose and radiator grille that would soon adorn the legendary Cobra. Even in that most potent 170bhp form, the Ace RS was cheaper than its Bristol-engined counterpart. Despite these strong selling points, a mere 37 were built.
Next: Specifications
Compare classic car insurance quotes and buy online. A friendly service offering access to a range of policies and benefits.

Get a quote