Skoda 130 and 136 Rapid (1984 - 1991)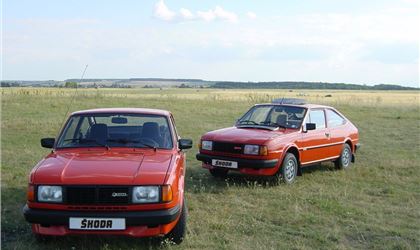 130 Rapid
reviewed by Anonymous on 24 November 2021
1
Cost of maintenance and repairs
2
Experience at the garage or specialist
1
How you rate the manufacturer
Truly awful
Owned for 4 months in 1988.

Cheaply made, shoddily assembled, starting to rust after only 4 years, unpredictably tail happy (so much so it handled like a wonky pendulum), kept dying in wet weather (the rain ran down the sloping back, through the cooling vents and onto the distributor) and the enlarged 1.3 alloy engine produced on ancient, worn-out tooling had a cast iron cylinder head, which cracked and became useless at the first sign of overheating. And since the radiator was mounted at the front and had unreliable fan wiring, in the summer you could almost guarantee it would overheat in a traffic jam.

Cylinder head replaced new after 30 miles of ownership (no 2nd hand ones - they were all cracked) and showing signs of head failure again after 4 months, but by then I was fed up with the horrible thing so sold it on to some other poor mug.

On the plus side the bonnet was pretty roomy, ideal for keeping bits of the engine in whilst stripping it down yet again. And the interior was pretty comfy, but the seat dye ran if the seats got too wet, so you wouldn't want to be wearing good clothes in one on a very rainy day since you'd need the driver's window open to push it to the side of the road, which made the driver's seat base soggy.

Maybe the 136, which had been reworked by VW was different, but the 130 was proof the Czechs were well and truly fed up with Communism, and proof those old Skoda jokes became popular in the 80s for a good reason...

What do you call an open top Skoda? A skip.
What do you call a Skoda with twin tailpipes? A wheelbarrow.
Write your review
About this car
| | |
| --- | --- |
| Top speed | 95 mph |
| 0-60 | 15.0 s |
| Power | 52 bhp |
Just reviewed...