Rolls-Royce Camargue (1975 - 1986)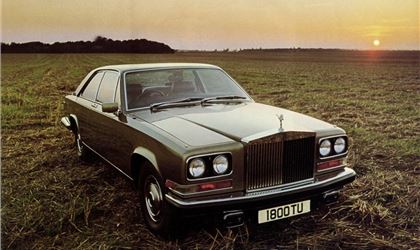 Camargue
reviewed by Toby Silverton on 27 April 2018
2
Cost of maintenance and repairs
4
Experience at the garage or specialist
4
How you rate the manufacturer
Unfashionable hidden gem.
I had owned several Shadows,a Spirit and four Bentley Turbos over the years. I drive everything I can get my hands on and
enjoy cars with character whether that be a Ferrari or a micro car! Old school Rolls and Bentleys have a special feel from their
commanding driving position to the smoothness and sweetness of the controls. I have to admit that I hated the Camargue when it came out and for years afterwards. But time has softened my view. So I decided to take another look. I drove a number
of cars and was surprised how differently they drove to Shadows. The structure is vastly stiffer (aside from being a 2 door with
much more substantial screen pillars just compare the depth of the sills) and the mass distribution is clearly different. While the
ride of my early car is magic carpet soft it has none of the unpleasant float that was inherent in the Shadows even when new. It also corners more crisply with moderate roll, good grip and remarkably neutral handling. It is actually fun to hustle along and the uprated engine with 4-barrel carb is smooth and surprisingly punchy. Drive it in chauffeur style and it can be deliciously sweet and quiet, even a Jag V-12 doesn't feel quite so isolated when driven gently.
My car has covered only 55k from new and I am amazed how reliable it has been so far. The 8-track player is a riot and
even the outside ice warning light still works. Inside the unique deeply padded seats are super comfy and the split level climate control works well. It is much wider inside than a Shadow and the big window area makes it feel airy and surprisingly modern. As you can tell I love this car - it's the best SY or SZ platform car I have ever owned and its extreme rarity only adds to its appeal. There were only 140 rhd cars built and prices are firming at last not that it matters as I can't see myself ever selling this
one. It's a keeper.
Write your review
About this car
| | |
| --- | --- |
| Top speed | 118 mph |
| 0-60 | 11.0 s |
| Power | 220 bhp |
Just reviewed...