Mercedes-Benz SL (1971 - 1989)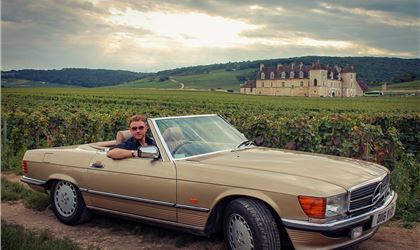 300SL
reviewed by Anonymous on 27 February 2019
5
Cost of maintenance and repairs
4
Experience at the garage or specialist
4
How you rate the manufacturer
Rock solid usable classic
I bought my 6cyl R107 nealry a decade ago, and I've never regretted the purchase nor the money I spent on its improvement. It's such a solid, well engineered and sturdily screwed together car, I can't think of anything else that would be anywhere near as usable as a classic.

For a 2-seater, it offers additional space on the rear bench, it's got a very spacious boot, and it's relatively easy on fuel consumption, if driven carefully (V8s may be heavier on fuel). It's fairly inexpensive to service and maintain, and - unless you need to undertake major restauration work on a dilapidated example - spares are easy to source and won't break the bank, just trust it to a well reputed independent specialist, unless you can do the work yourself.

The only time the car let me down (in Italy, of all places!) was due to a new immobiliser system which turned out not to be compatible with 1980s electrics. The installers should have accommodated for it. Other than that, it never misses a beat, and I often put my foot down on continental roads, hitting 120mph on the autobahn.

If you're thinking of getting one, I would strongly recommend a 3rd generation R107, i.e. a post 1986 car, with all the technical improvements of the later series, but still offering 1970s square/boxy styling in its full glory. Whenever I drive down to the Cote d'Azur in it, the valet always parks in front of the hotel/restaurant in Nice, Monaco, St Tropes, and all the Porsches and Maseratis go to the back ;-)

A Pagoda, E-type, old 911 would be more desirable, but I wouldn't dare taking any of those on a 2000-mile round trip to the south of France. An R129-SL or XK wouldn't be quite a classic (and possibly still nowhere near as reliable). The R107 really has no peers when it comes to usable, honest, yet stylish modern classics.
reviewed by popiel84 on 7 March 2017
reviewed by ithought on 16 January 2015
Write your review
About this car
| | |
| --- | --- |
| Top speed | 124–135 mph |
| 0-60 | 7.5–9.0 s |
| Power | 185–245 bhp |
Just reviewed...