Mercedes-Benz S-Class (1979 - 1993)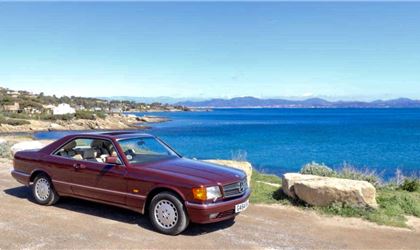 500SEC
reviewed by Anonymous on 12 April 2019
4
Cost of maintenance and repairs
5
Experience at the garage or specialist
5
How you rate the manufacturer
1980s automotive pinnacle still superbly special
Back in the '80s, very few cars cost more than an S-Class saloon/sedan. And of those few, none was actually better (for quality, comfort, reliability, safety) than an S-Class. All the more so than an S-Class coupé, which was even more exclusive than the 4-door.

Back in those days, Mercedes built cars to last a lifetime: they were designed to be infinitely serviceable, and - because of the lack of heavy electronics - they were superbly reliable. They were Swiss-bank-vault solid, and supremely comfortable.The SEC was the pinnacle of the automotive world back then. And it still is today.

I've had mine for nearly two years, bought it for less than the cheapest new car in Britain (due to its high mileage of 130K+), and it's been an absolute pleasure to own and drive. I had it inspected by an independent specialist, so I knew it was solid with, understandably, some minor areas requiring attention. Every time I take it out feels like a special occasion, I feel invincible in it, and I always get compliments by other drivers and passers-by.

Fuel consumption is high, and they will rust if left out in inclement weather (I don't have a garage, just use a weatherproof cover), but that's about the only downsides to ownership.

It's a boat of a car, with its massive steering wheel and cushy ride, but you'd be hard pressed to find a quieter, more comfortable car among the newest/priciest models for sale today.

Values are starting to rise given that many were left to rot and the few left tend to be well looked after. As always, buy the best condition you can afford, you won't regret it.
reviewed by fridhem on 10 April 2014
reviewed by Derek1964 on 17 May 2012
reviewed by tescodirect on 8 September 2011
Write your review
About this car
| | |
| --- | --- |
| Top speed | 140 mph |
| 0-60 | 8.1 s |
| Power | 228 bhp |
Just reviewed...