Lotus Esprit S1, S2 and S3 (1976 - 1987)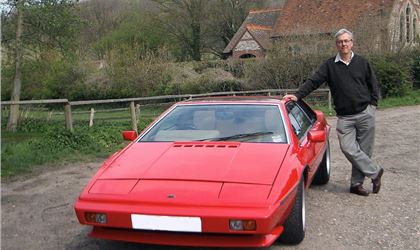 Esprit S3
reviewed by Anonymous on 25 January 2014
3
Cost of maintenance and repairs
3
Experience at the garage or specialist
4
How you rate the manufacturer
Fast, exciting, beautiful but not very practical
I bought the car used in 1991 when it was 6 years old. At the time I had a Lotus Elan +2 and decided to buy a Jaguar Mark 2 but was appalled at the handling after being spoiled by the Elan. While testing the Jag, I saw this Esprit S3 sale and bought it.

The car is faster than most other classics and handles better than almost all of them.

Lotuses have a poor record for reliability but this one had a low mileage (25k) and most of the problems are typical of classics - minor electrical gremlins, oil leaks, cam belt replacements, brake pad/discs, fuel pump, carb tuning. Most not beyond the average owner

There is a thriving club scene and technical websites to help fixing problems and getting the most out of your car.

I have always garaged the car and keep it on the road year round(in the dry). Its only let me down twice in 22 years once with a failed fuel pump and once with a dud battery.

If you buy one ensure it has excellent paint work and interior as these are expensive to fix. The engine is reliable and should do 100,000 miles providing oil and the cam belt are changed according to the book. The cam belt is one job I leave to the professionals. The supply of parts is good and they do not rust!
Write your review
About this car
| | |
| --- | --- |
| Top speed | 135 mph |
| 0-60 | 7.0–8.0 s |
| Power | 160 bhp |