Land Rover Freelander (1997 - 2006)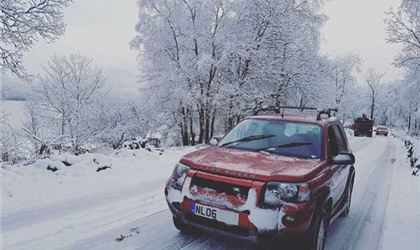 5 Door Freestyle TD4
reviewed by Anonymous on 10 November 2020
5
Cost of maintenance and repairs
1
Experience at the garage or specialist
4
How you rate the manufacturer
70k miles in and still running great
Bought for £2500 in 2014. In that time it's done nearly 70k miles for me now at 135k. It had just had a new VCU after the previous owner ran it with mismatched tyres.

It needed a clutch at 100k and a few sensors, and a fuel pump (should be changed at 70k anyway). I use it for work as I need MPG and 4x4 and still get 39mpg with 195 wide All terrains on. Injectors also serviced at 120k to reduce smoke.

Not the quietest thing to be in but never an issue, had months of driving 350 miles to and from site each week. revs higher due to the 5 gears and happiest around 65mph. Still sit's happy at 70+ if needed. Carried four adults and a dog 400 miles with a roof box, rear seats are more comfy than the front but still comfy for size.

I've just put a synergy box on it - made a huge difference to low down torque.

It's also had general maintenance of ball joints, bushes, exhaust etc as needed but nothing big. Big benefit is availability of parts and they are the cheapest to buy I think of nearly all other cars I have owned.

Fantastic off-road for it's size, keeping up in quarries and muddy farmers field with hiluxes etc. Bought it as a beater and turned our to be a real favourite with a personality and a pleasure to keep and drive. More than payed for itself. I would recommend.
reviewed by gary scrivens on 2 November 2017
reviewed by juliep40 on 4 December 2016
reviewed by Mawgan on 25 April 2014
reviewed by tick tock on 23 January 2014
reviewed by craigyj on 8 August 2013
reviewed by muddiford on 28 August 2012
reviewed by Dontbuyafreelander on 24 March 2012
Write your review
Just reviewed...