Land Rover Freelander (1997 - 2006)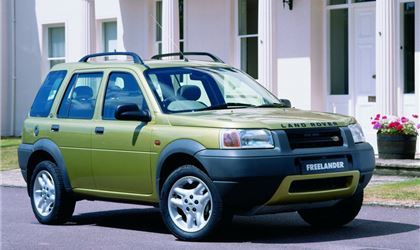 hse luxury
reviewed by gary scrivens on 2 November 2017
4
Cost of maintenance and repairs
1
Experience at the garage or specialist
3
How you rate the manufacturer
i was told it would do mid to high 40s MPG they lied its does 30 mpg of less .never trust LR dealers
I wend to Bristol LR dealer Guy Salmon they were all very nice .To start . Went to pick up the car they made the wrong spec .Waited another 3 months then after a few days aircon packed up .They kept it over a week . I said it was to be my retirement car and needed good MPG they assured I would get mid high MPG . After a few months I challenged them about the poor MPG they had it in and said all was ok and that they never said mid to high 40 s . I called 3 LR dealers each said mid to high 40s .
So never trust a LR dealer .
reviewed by juliep40 on 4 December 2016
reviewed by Mawgan on 25 April 2014
reviewed by tick tock on 23 January 2014
reviewed by craigyj on 8 August 2013
reviewed by muddiford on 28 August 2012
reviewed by Dontbuyafreelander on 24 March 2012
Write your review
Just reviewed...