Land Rover Discovery 2 (1998 - 2002)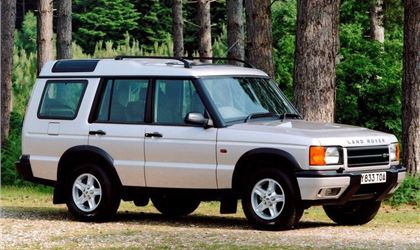 TD5 Automatic
reviewed by Anonymous on 9 March 2020
2
Cost of maintenance and repairs
4
Experience at the garage or specialist
1
How you rate the manufacturer
Immensley capable, horribly unreliable
The Disco 2 is an immensely capable car with 7 seats. It will go anywhere and do anything, albeit not very quickly. The TD5 engine is harsh and noisy but runs well with a distinctive note. In good condition a D2 is all the car you will ever need. But....
The achilles heels are build quality and reliability. Build quality is manifested in poor shut lines, leaking sunroofs plus sundry rattles and creaks plus a nasty propensity for various important bits to rust and / or fall off.
Reliability... well, where to start? In the 5 years I owned the car: 4x door actuators, 2x rotten brake pipes, new injector seals, replacement steering box (leaked), broken front coil springs, suspension compressor, suspension valve block, ABS sensor, various suspension bushes and several other bits I can't recall. The auto gearbox is slow and clunky and the gear change switch prone to corroding as it's directly below the air con water drain....it's also a pig of a job to replace.
Other things that D2s are prone to are cracked rear chassis (especially if used for towing) fuel cooler leaks, fuel pressure regulator leaks, fuel lift pump failures, oil in the ECU (wiring loom design fault), head gasket failure on pre-2002 facelift models.
Summary, great and stunningly capable when working properly but unreliable and often costly to fix plus high fuel consumption.
reviewed by john. on 23 January 2014
reviewed by jogger on 14 August 2011
Write your review
Just reviewed...