Report: Peking to Paris, day 10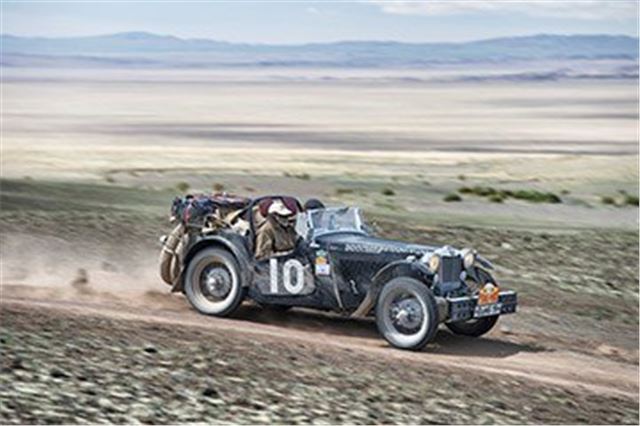 Chjargas Lk. to Uureg Lk.
The Mongolian scenery excelled itself on day 10, with the rally field treated to some simply stunning backdrops to motor through. But it didn't mean that the challenges had eased off at all.

There were two Time Trials today and Gerry Crown dropped time on the first, having broken his rear shock absorber mountings, allowing the Citroen DS to prove quickest car and beat Gerry's Leyland P76 by eight-seconds, but on the second, uphill, the big V8 had the low-down grunt to haul the big car up to the top in a storming best time of 9 minutes 56 seconds, the only car to get under the 11 minute barrier, the Citroen posting 11.23. Peter Lovett's Porsche did it in 11.28.
Best of the Vintageants on the hill was the Ford Model A Special, nice and light and a simple engine that works well at low revs was the ideal formula to post a best time of 11 minutes 10 seconds, that's a better time than the ex-World Cup Rally Citroen, but on arriving into camp the car had a broken spring and needed help with a change of tyre – Owen and Jamie Turner were on hand to get down to work with the tyre levers. Gerry's rear shocks were being welded up when your correspondent arrived into camp, only to hear that the Mongolian welder with the torch burnt a rear brake-pipe…. adding to the day's drama.
Today saw three crews on the back of a truck, arriving at a workshop in a narrow street of a small town about an hour or so from the overnight camp-site, the yellow Rover of Barry Nash and Neil Ridley, car 73, had its long front suspension arms pushed back and needed the suspension fettling to get the wheels pointing straight again. Car 31, the Bentley of David Browning and Michael Dow paid the price for not having a guard over the petrol tank, as it needed the truck to workshop facilities after the split in the tank proved too difficult to mend in the camp – the crew were exhausted; and Willy van Loon in car 40, the Pontiac deluxe, was having difficulty explaining to the local workshop mechanics how to fix the car's broken front suspension.
Day 11 will be the final day in Mongolia, and it promises to be the most spectacular route of all, into the snowy Altay Mountains where we finish up beside a river, just short of the Russian border.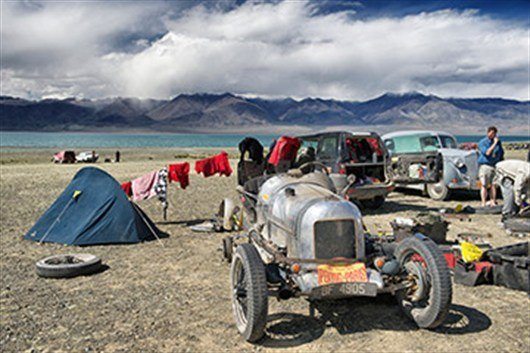 Comments