NEC Classic Motor Show: Ten great cars for sale
There might be hundreds of cars to look at and dream about at the NEC Classic Motor Show, but you don't have to merely dream - there are plenty of cars for sale too. The vehicles on sale range mundane to sublime, although most of the cars for sale fall into the latter category - not much is available at sensible money.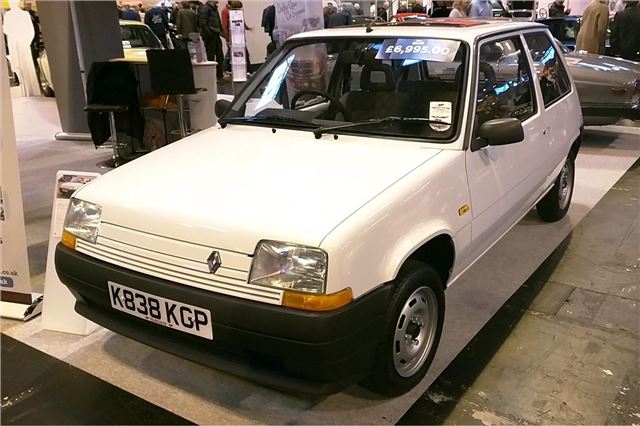 1


1992 Renault 5 - £6995
Classic cars come in all shapes and sizes, but there are plenty of people out there who will question the classic status of this early 90s French hatchback - especially for £6995. In its defence it looks as good as new, but we found another fairly neat example for less than half the price nearby.
The 5 lasted two generations from 1972 through to 1996 and it was tremendously popular, but good, clean examples are getting rare these days - especially in fairly standard trim levels like this. Would you pay almost £7000 for one though?
Comments