Historic motorsport fans enjoy Donington's festival atmosphere
More than 400 historic racing cars descended on Donington Park over the May bank holiday. Visitors were able to soak up the atmosphere of one of the best motorsport nostalgia-festivals on the calendar at the Donington Historic Festival.
Indeed, tannoy announcements such as, 'Would John Cleland and Patrick Watts please make their way to the Clerk of the Course' transported everyone back several decades.
The nostalgic element was further strengthened by the presence of hundreds of classic cars in the infield and by the historic rally cars and karts which put on a storming display on the Melbourne Loop.
Anyone standing in the middle of the race paddock could enjoy both the sound of racing cars on track and the noise of rally car tyres squealing on the loop.
Here are our favourite moments from this year's event.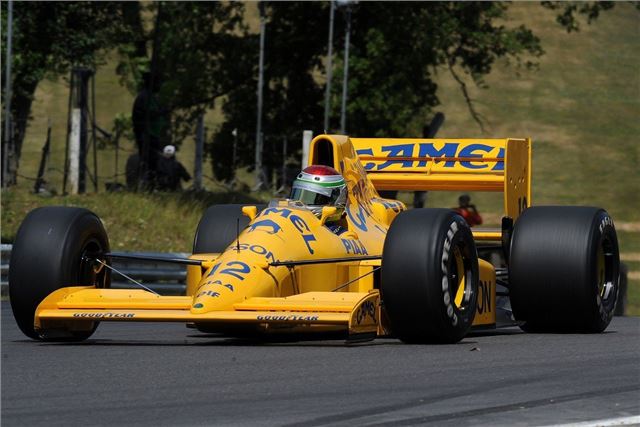 1


Great single-seater action
Visitors were treated to the unmistakable engine notes of Formula 1 cars from the 1970s, 1980s and 1990s – including an ex-Ayrton Senna Toleman and an ex-Schumacher Benetton.
The variety and quality of the cars, drivers and grids were outstanding. Single-seater enjoyed 70 Formula Juniors split across front-engined and rear-engined grids in the FJHRA Silverline series.
Will Mitcham won both of the front-engined races in a U2Mk2, and it was also double victory for Sam Wilson in the rear-engined races in a Lotus 20/22. 
Comments