Gallery: Aston Martin Centenary
It's a century since Lionel Martin and Robert Bamford founded Aston Martin. The British manufacturer decided to celebrate in style by gathering a huge array of Aston Martin models new and old for a birthday party in Kensington Palace Gardens, West London - complete with rare cars, picnic hampers and champage.
Click through the gallery to see highlights.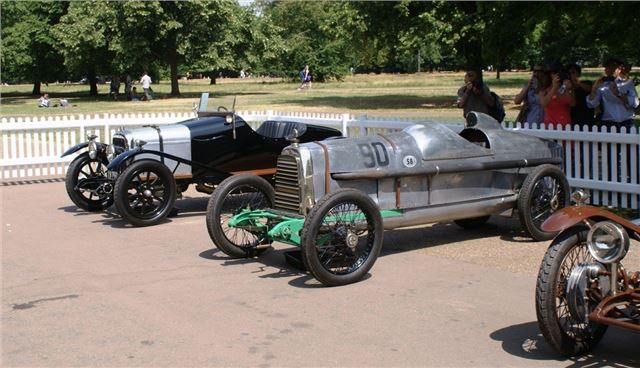 1


The beginning
Aston Martin was founded in 1913 by Lionel Martin and Robert Bamford. Both were keen hill climb racers and so they elected to create a car of their own, which they christened 'Coal Scuttle' and is not pictured here. The oldest surviving Aston Martin is the A3, pictured on the left next to 'Razor Blade' - a slim bodied Grand Prix racer. 
Comments