Nostalgia Day at Oxford MINI Factory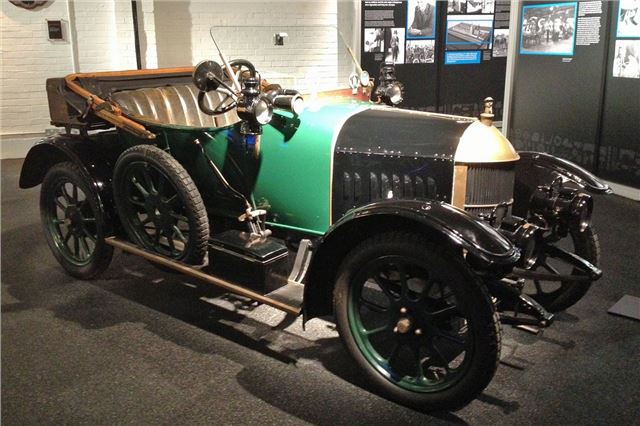 28 March 2013, marked the centenary of car building at the Morris factory at Cowley near Oxford.
Now, of course, it's 'MINI Plant, Oxford', producing 275,000 MINIs a year, 220,000 of which are exported via the plant's own rail terminal. So far, a total of 2,000,000 MINIs have been built at Oxford, which contrasts with a mere 600,000 original Minis and 1,368,000 Morris Minors (the first British car to sell more than 1,000,000).
Altogether 11,500,000 vehicles have been built at the Oxford plant. The first car built at Oxford was a Morris Oxford 'bullnose'. This was followed and complemented by the Morris Cowley 'bullnose' for which a moving production line inspired by Henry Ford's for the Model T was adopted.
In 1928 the first Morris Minor was built and by 1930 mass production had enabled Morris to reduce the price to £100. 1948 saw the first Morris Minor designed by Sir Alec Issigonis, and in 1959 the groundbreaking Mini Minor was launched.
Meanwhile Morris Motors had merged with Austin in 1952 to become the British Motor Corporation. In 1981 a co-operative venture with Honda began, resulting in the Civic based Honda Acclaim. In 1986 BAC took over changing the company name to Rover Cars and in 1994 Rover was sold to BMW.
The BMW MINI was launched in 2001 and now a new one rolls off the production line every 68 seconds. The Oxford plant has 3,400 employees and uses 6,000 different components from outside suppliers.
Sections of the ultra modern production facility are already being prepared for the third generation of BMW MINI. Despite the facts that the MINI Countryman is built in Austria and that BMW will soon start building MINIs at the Nedcar plant in Holland, BMW Board Director Harald Kruger assured us that, "Oxford will remain the heart of MINI" and that "Oxford is to MINI what MINI is to BMW."
Finally, the Secretary of State for Transport, the Rt. Hon. Patrick McLoughlin, confirmed the importance of the British car industry, which now exports 1,200,000 vehicles a year, 200,000 more than it imports. He stated his Government's commitment that: "The challenge is not to squeeze motorists out of cars, but to squeeze the carbon out of cars."
A permanent exhibition celebrating 100 years of car production at Oxford is now open to the public with access via Gate 5 of the plant, off the A4142 Eastern By-Pass at the Horspath Road cross roads.
See also 100 Years of Car Making at Oxford for a gallery of Oxford production line photos.
Comments