Preview: HRDC racing - Silverstone and Oulton Park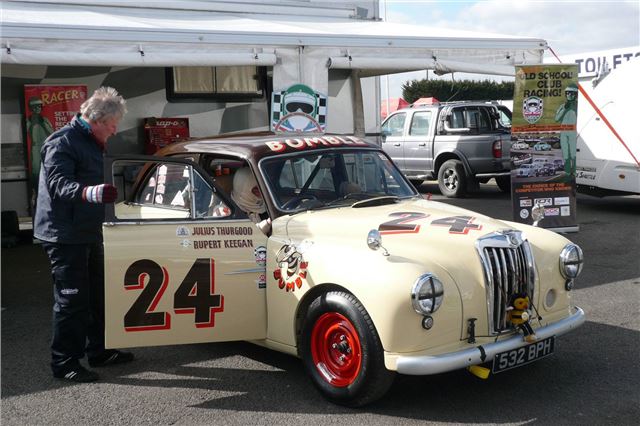 As well as appearing at the the VSCC 'Spring Start' meeting on Sunday 21 April, the Historic Racing Driver's Club (HRDC) now has an extra fixture at Oulton Park on 11 May.
'When I got the call to ask if the HRDC could rally a late call for an 'All-stars' race, I naturally felt that we should do all we could to accommodate the AMOC's request,' said HRDC's race director, Julius Thurgood.
He went on to comment: 'We are already supporting the AMOC with our 'Touring Greats' pre-1960 historic touring cars at Oulton Park and had a fantastic day with them at Silverstone earlier this month - so it seemed only fair that we should take up the challenge of fielding a grid to help plug the gap in the programme, even though the call was very late in the day.'
Thurgood hopes that he will be able to assemble an 'All-stars' grid of the strength that will be supporting the VSCC 'Spring Start' meeting this coming Sunday (21 April).
'We have a full grid of 40 great historic cars plus a couple of reserves. Such has been the demand that I've had to turn down several late approaches from competitors wishing to race with us at Silverstone, so I am rather hoping that the attraction of the HRDC 'Allstars' races, which are very much in the mode of club racing 'Allcomers' events of the mid-1960s, will produce a similar level of interest at Oulton Park.'
HRDC 'All-stars' combines historic Sports, Touring and GT cars on a combined grid, limited to pre-1966 cars running on Dunlop CR65 L-section historic race tyres. Competitors wishing to take part in this 30-minute HRDC 'All-stars' race can download an entry form from the HRDC website at www.hrdc.eu
For more information, please contact: Julius Thurgood, mobile: +44 (0)7850 361159, email: direct@juliusthurgood.co.uk
Comments