Gallery: 10 affordable classics at Bonhams' Beaulieu sale
Bonhams' auction runs in conjunction with the Beaulieu Autojumble, one of the UK's most popular classic car shows, and easily Europe's largest of its type. Enthusiasts come to this one from all over the world to seek out that elusive piece of hardware or part to complete their classic car project; while many also come along to pick up a new motor.
Our pick of 10 cars on offer at Bonhams' sale could well be yours for £5000 or less, going off their estimates, which goes to show that buying a classic at auction is not just a preserve of the rich. There's a varied selection of interesting old cars, ranging from the super-economical to the hedonistic, peppered with flavour from an era where petrol was as cheap.
Enjoy the gallery - hope it gives you ideas...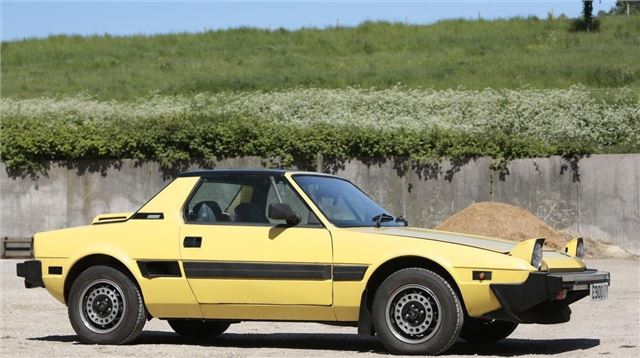 1


1988 Fiat X1/9
Estimate: £2000-4000
The darling little X1/9 has been far too cheap for far too long now - and as you can see from this one, it's still possible to buy this supercar scale model for very little money indeed. This one's been sat in a museum, and will need recommissioning, but gievn its low mileage, lack of rot, and that winter is coming, that's something to keep you occupied in the classic car down time.
Comments