Gallery: Silverstone Auctions at Race Retro
Race Retro, a celebration of historic racing and vehicles, is due to take place on 22-24 February at Stoneleigh Park, near Coventry. One of the key elements of the show is a Silverstone Classics Auction of some iconic machines, and we've picked out some of the best. Click through the gallery below to see what will be sold.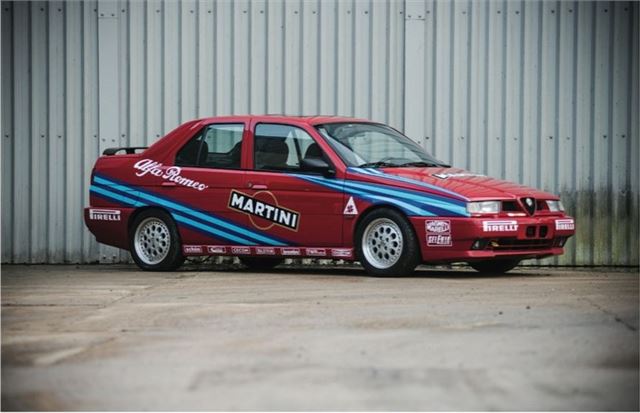 1


Alfa Romeo 155 Q4 (£4000 - £6000 est.)
This rare example of the Alfa Romeo 155 saloon has a Lancia Delta Integrale based all-wheel drive system and a turbocharged engine. Just 16 were sold in the UK, and this is one of them. It's been stored in the dry and may need some recommissioning work, according to the catalogue. 
Comments