Volvo P1800, S, E and ES (1961 - 1973)
Last updated 11 December 2018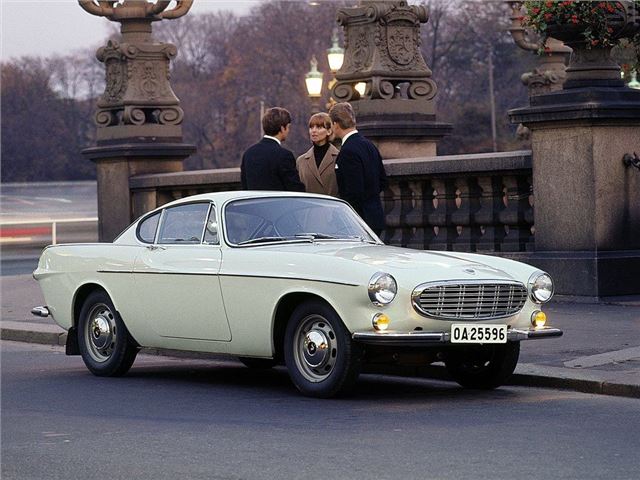 Buying Guide
Bodywork
Front outer and inner wings rust.
As do front headlamp and sidelight surrounds.
Front wheelarches corrode and so do the leading edge of the sills.
Get underneath the car and inspect the front crossmember.
Pay special attention to the area under the radiator.
Inspect the steering box mountings and front outriggers.
Rear outriggers also need to be checked for rust, as do the sills.
Next, check the bootlid, floorpans, door bottoms.
If the windscreen is leaking or the bulkhead is rotten, it will be very expensive to fix.
Mechanicals
Regularly serviced B18 (1.8-litre) and B20 (2.0-litres) enigne are good for 200,000 miles.
Make sure it uses a proper Volvo oil filter – these have a non-return valve make sure the bearings are starved of oil when the engine is cold.
Keep the gearbox topped up with oil and it will last the lifetime of the car.
If the overdrive fails to engage, check the wiring and the solenoid.
Suspension bushes can wear – rubber and polyeurethene replacements are avaiable.
Brakes servos are almost impossible to rebuild – and aftermarket units don't fit.
Electrics and trim
The fusebox can be a pain, so that's the first place to check if the electrics are dodgy.
Replacement (non-Bosch) voltage regulators on dyno cars don't seem to last.
Lights units rust but replacements are available and easy to fit… as long as the fixings aren't seized.
Interiors are quite hard wearing but replacements are impossible to source.
Dashboards crack and replacements are hard to find.
Chromework can be hard to find and expensive.
Back: Introduction
Next: Specifications
Buy a Volvo P1800 from £22,865
Compare classic car insurance quotes and buy online. A friendly service offering access to a range of policies and benefits.

Get a quote