Volvo 740 and 760 (1982 - 1992)
Last updated 11 December 2018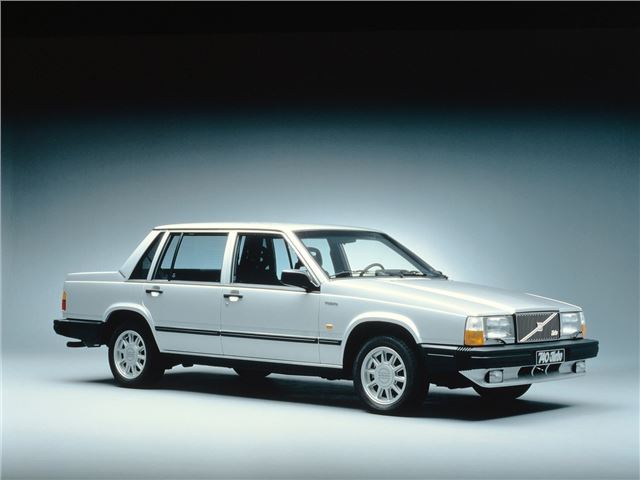 Buying Guide
Good
Built like a tank. Better looking than antiquated 240 in a curious 1970s American way. 'Genteel', very middle-class, 'respectable' image (but see 'What's bad'). Seven-seat estate option.
15' 8" (4775mm) long x 5' 9"(1753mm) wide, weighed from 1270kg to 1525kg.
Engine line-up included 1986cc 121bhp injected four from 1988 to 1990
2316cc 114bhp/117bhp carb four from 1984 to 1991
2316cc 121bhp injected four from 1987 to 1991
2316 131bhp injected four from 1986 to 1990
2316cc 155bhp twin-cam 16v four from 1989 to 1990
2316cc 182bhp turbo four from 1986 to 1989 (down to 170bhp to 1990)
2383cc 109bhp turbodiesel six from 1986 to 1990
2849cc 156bhp V6 from 1982 to 1987 (170bhp from 1987 to 1990)
2383cc 122bhp turbodiesel six from 1983 to 1990.
Can motor on and on and many still around in 2010 in good condition.
Mileages of 200,000 + common.
Bad
Ugly looks. Horrible handling. Very mixed image: genteel and middle-class, but, on the other hand, sometimes driven by very aggressive drivers.
High-intensity high-level rear brake light (one of the first) on automatics must be fitted with low-intensity bulb or will dazzle the driver behind in a traffic jam (technically an offence under the RVLR 1989).
Duff old PSA V6 (don't buy a 760 with a 'V' engine).
The market is for Volvo estates, and saloon versions are very hard to sell. Old estates that began with antiques dealers end up with painters and decorators.
Saloon has small boot due to fuel tank intrusion. 
By 2010 all were at least 20 years old.
Watch
Steering and front suspension damage from 'kerbing'.
Baggy suspension on estates from carrying ludicrously heavy loads. Fluid drips near back wheels could be leaking rear shocks.
Engine and exhaust system damage from 'short run syndrome'.
With 3000-mile oil changes engines will do 300,000 miles plus, but most of the other bits won't.
Previous owners may have replaced alternators, water pumps and starter motors but may have offloaded the car because the gearbox or diff is about to give up.
On autos check ATF: should be red, not grey-black.
High risk of clocking or having run 100,000 miles 'unhooked'. Cats are £600, but can be ditched because all 740s are pre-August '92.
Front crossmember can crack, leading to chafing of battery cable and possible underbonnet fire.
Back: Introduction