Volvo 480ES and Turbo (1986 - 1995)
Last updated 11 December 2018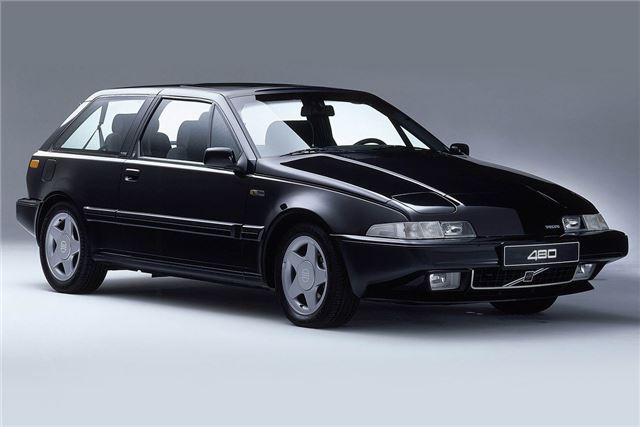 Buying Guide
Good
Coupe version of 440/460 on same floorpan from same factory in Born reached the market first.
14' (4,627mm) long x 5' 7" (1,702mm) wide.
Owners seem to like them with a passion.
The last of the line were the best with very comprehensive spec, including air conditioning.
Galvanised, so rust not a big problem. 1.7 had 109bhp of 122bhp with turbo. 2.0 had 110bhp.
Bad
Poor Dutch build quality led one magazine to dub it 'the coupe from hell'.
But the car was progressively improved and almost all problems will have been solved 'in service'.
Seals above rear side windows start to leak.
Windscreens can go around the top edges.
Rear arches and door bottoms rust.
Electrics can be very hit and miss - check everything works.
Watch
Cheap by 2007 and not many survivors.
Oil-consuming 2.0 litre versions may have required 'mod 2371', carried out in-service by Volvo dealers.
Look for at least four years' official Volvo dealer servicing to make sure 'in-service' improvements were carried out.
Check aircon blows cold (if fitted). Make sure no water under the carpets.
Recalls
1994: 480 2.0 litre (VIN 586300-590058): airbag may deploy accidentally. 1996: 480 (1991-1995): fire risk from faulty electrical connections.
Back: Introduction
Next: Running
Compare classic car insurance quotes and buy online. A friendly service offering access to a range of policies and benefits.

Get a quote