Volvo 260-Series (1974 - 1980)
Last updated 11 December 2018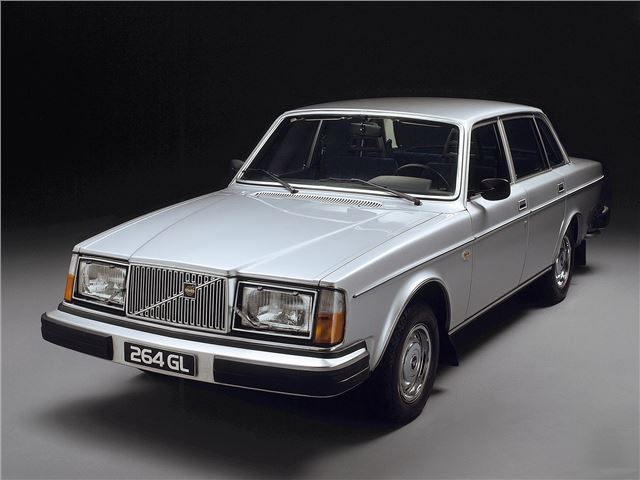 Big, strong and practical
Ugly, thirsty, Douvrin engine has issues
Introduction
Even less attempt was made by Volvo to stylistically separate the four- and six-cylinder Volvo 200s, compared with the 144 and 164. Effectively the buyer who bought the six-cylinder car had an extra splash of chrome and and slightly larger grille (later adopted for the four cylinder car) to outwardly show for his extra money's investment.
The 264 saloon was launched at the same time as the 244/245; the 265 estate followed a year later. Both used the brand new 2664cc PRV V6 engine developed with Peugeot and Renault and built in the factory at Douvrin (the name many people referred to the engine by); a smooth motor especially in 140bhp fuel-injection form.
Flagship of the range was the 264TE , a Bertone-built stretched limousine, complete with a telephone and a fridge. Discontinued in 1980, and rendered obsolete by the faster and more economical 240GLT.
Join the club
Formed in 1962, the Volvo Owners' Club has 3000 members. It offers dedicated, expert advice to keep members' cars on the road and has helped preserve models that are still used daily. It also embraces modern Volvos and plays an important role in helping its solving the complex electronic issues modern cars can present. All Volvos are welcome, from traditional classics like the PV544 and Amazon, 1980s modern classics like the 700, and newer models like the S40, S60, V60 and XC60. The cost of joining the club is £35 (£30 membership and £5 joining fee) - but the joining fee will be waived for new members quoting HJ19.
Next: Buying Guide